Save time and reduce manual entry by importing your driver information in bulk using the Samsara integration.
Use Samsara ELD? Import your drivers into Rose Rocket at one time using your Samsara integration. Driver profiles in your Samsara account will be transferred into Rose Rocket automatically so you don't have to.
Import from the Samsara integration tile:
Make sure your Samsara integration is enabled. Here's how to connect your Samsara integration.
Go to the Integrations page. Open the Samsara tile.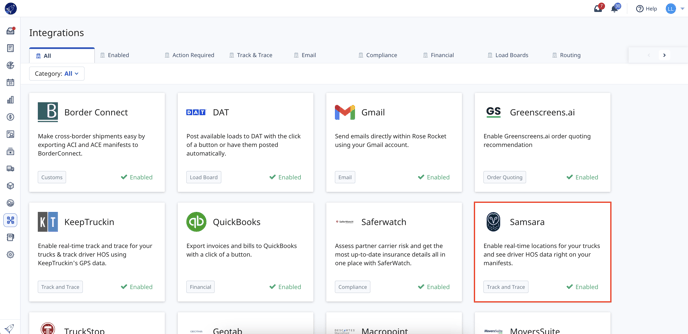 Select the 'Import Data' button.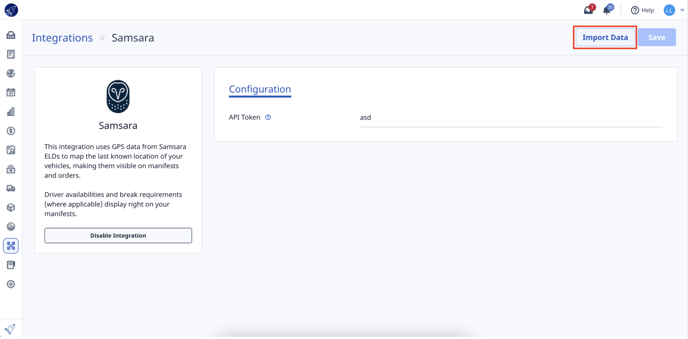 Click 'Import Drivers'.

Your driver profiles will automatically be added to the Team page in Rose Rocket.
Please note: When a driver is imported from Samsara, we first check if the phone number associated with that driver already exists within Rose Rocket. If the phone number does exist, we will link the existing driver profile in Rose Rocket to the associated Samsara profile. If the phone number does not exist in Rose Rocket, we'll create a new driver profile.
Adding a driver from the Team page?
Select the 'Or import from Samsara' text and you'll be directed to import drivers using the previous steps.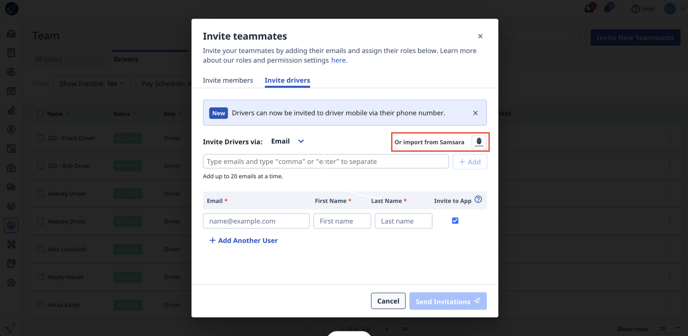 Available to all Rose Rocket customers with an enabled Samsara integration.