What is Sales Commission?
Continue reading to get to know the new Sales Commission feature in Rose Rocket.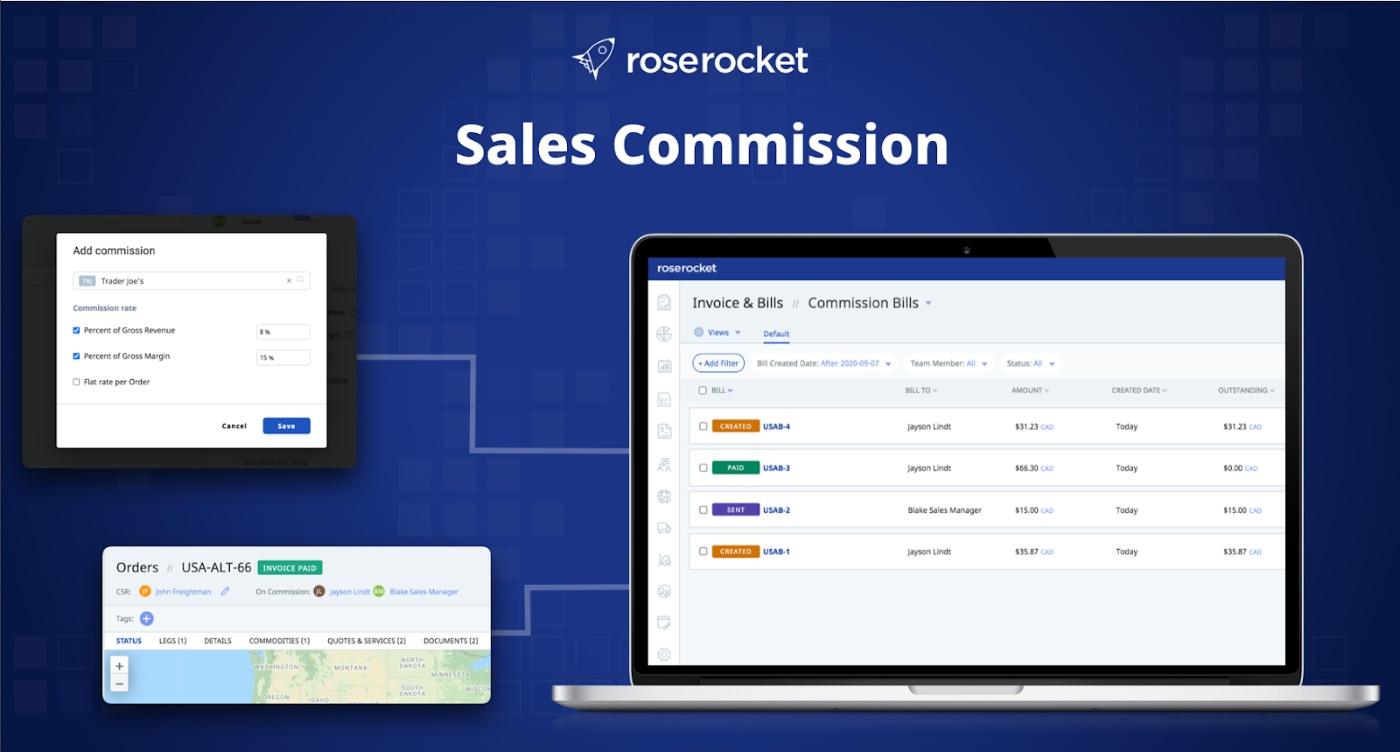 Commission structures and sales incentives can be essential to the performance of any team and the overall success of a business. To support this, we have built new Sales Commission functionality and reporting to help you track commissions so your sales force is properly rewarded for their exceptional customer service and account management.
Whether you have a dedicated sales team or manage accounts across different functions of your organization, this feature gives you the ability to manage the sales incentives for your team, right from within the TMS.
Where you can find it
Commission rates can be added to any user or customer profile in Rose Rocket. Manage your commission items and bills from the Invoices & Bills module in two new Commission pages.
To learn more, continue reading under the Commission Bills section of our Help Center.