Order e-Tracking & e-Rate Confirmations
What is Order e-Tracking?
Order e-Tracking is a way to share Order info with your customers using a public tracking link. Continue reading to learn more about Order e-Tracking.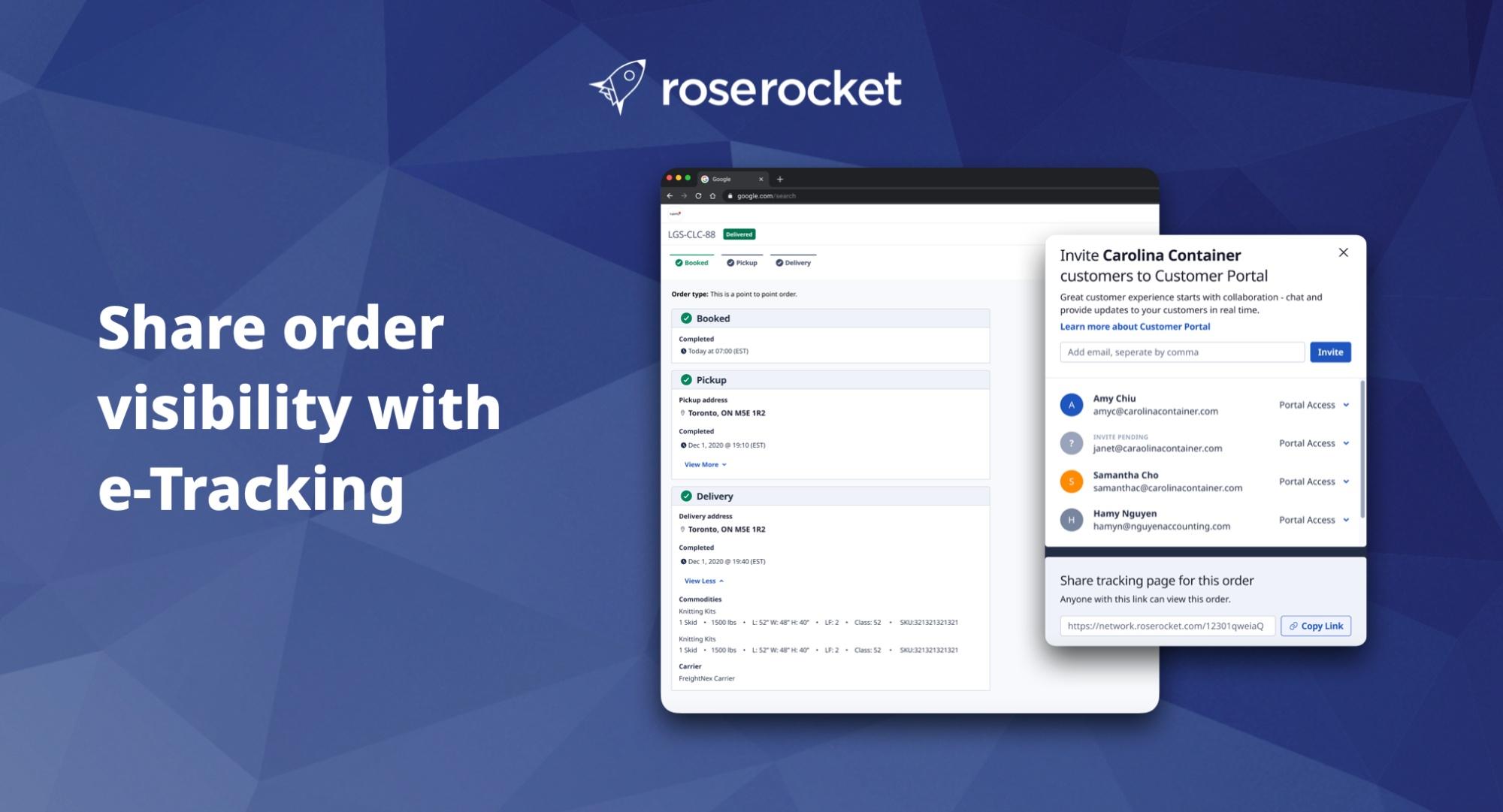 Introducing e-Tracking, a simple way to share live order updates with your customers as they move from booked to completed on Rose Rocket. Using the new e-Tracking page, any customers can see status updates as they are entered in the TMS, giving them real-time visibility into orders.
It's simple. Rose Rocket creates a public link for the order and all you have to do is share it. By offering more ways to share visibility on orders, you can provide better service to your customers.
Order e-Tracking is still a new feature, so if you need additional assistance, have any recommendations for potential improvements, or if something isn't working properly, please contact us directly at support@roserocket.com
To learn more about exactly how e-tracking works, continue to this article: