Updating An Existing Team Member
Learn how to update a team member's information in their profile by following the steps below.
1. Go to the Team module.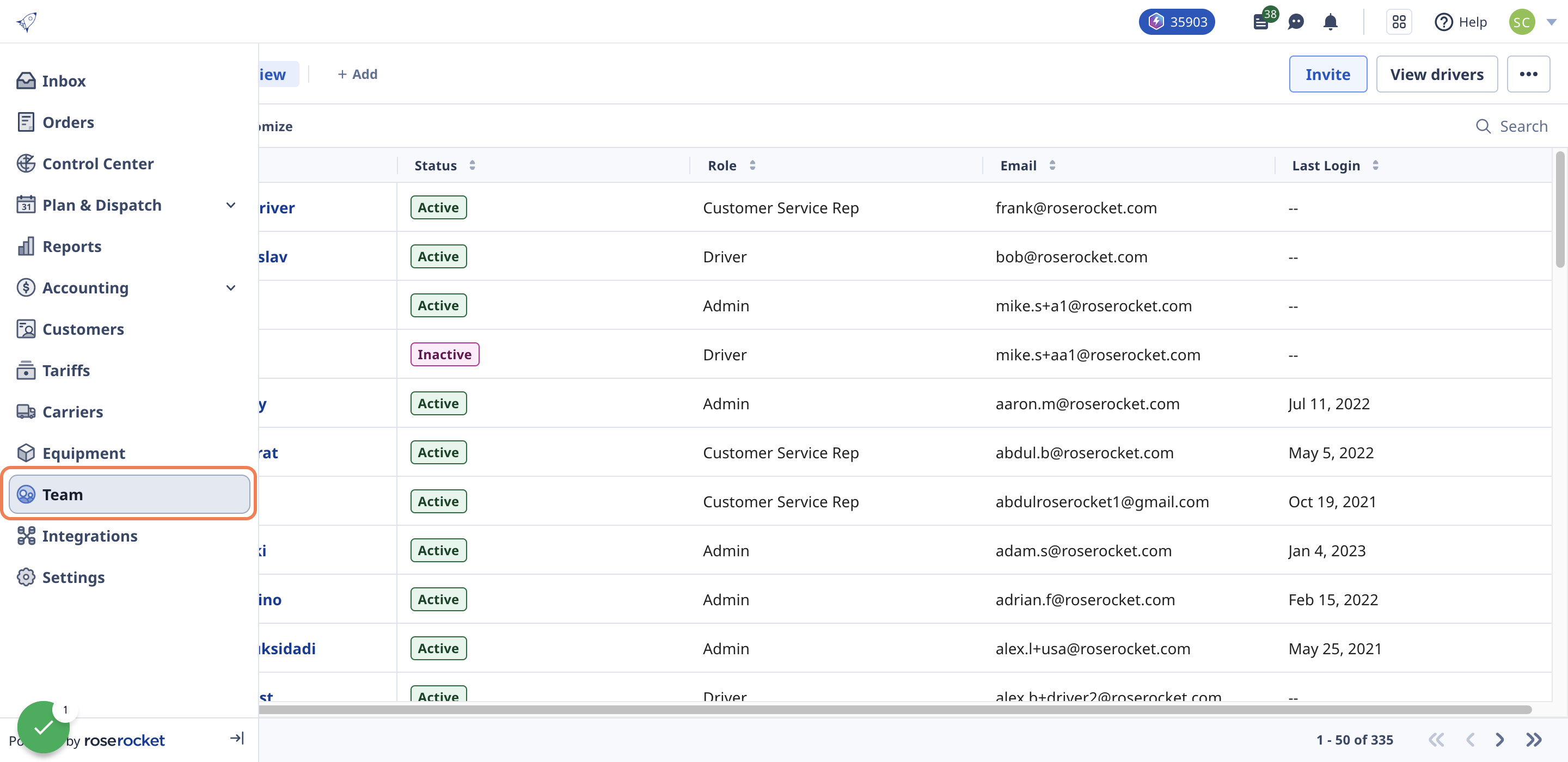 2. In-line editing is available for Status and Role on the Board. You can update fields directly from the list without having to go into the profile page. Once selection is made, it will save automatically.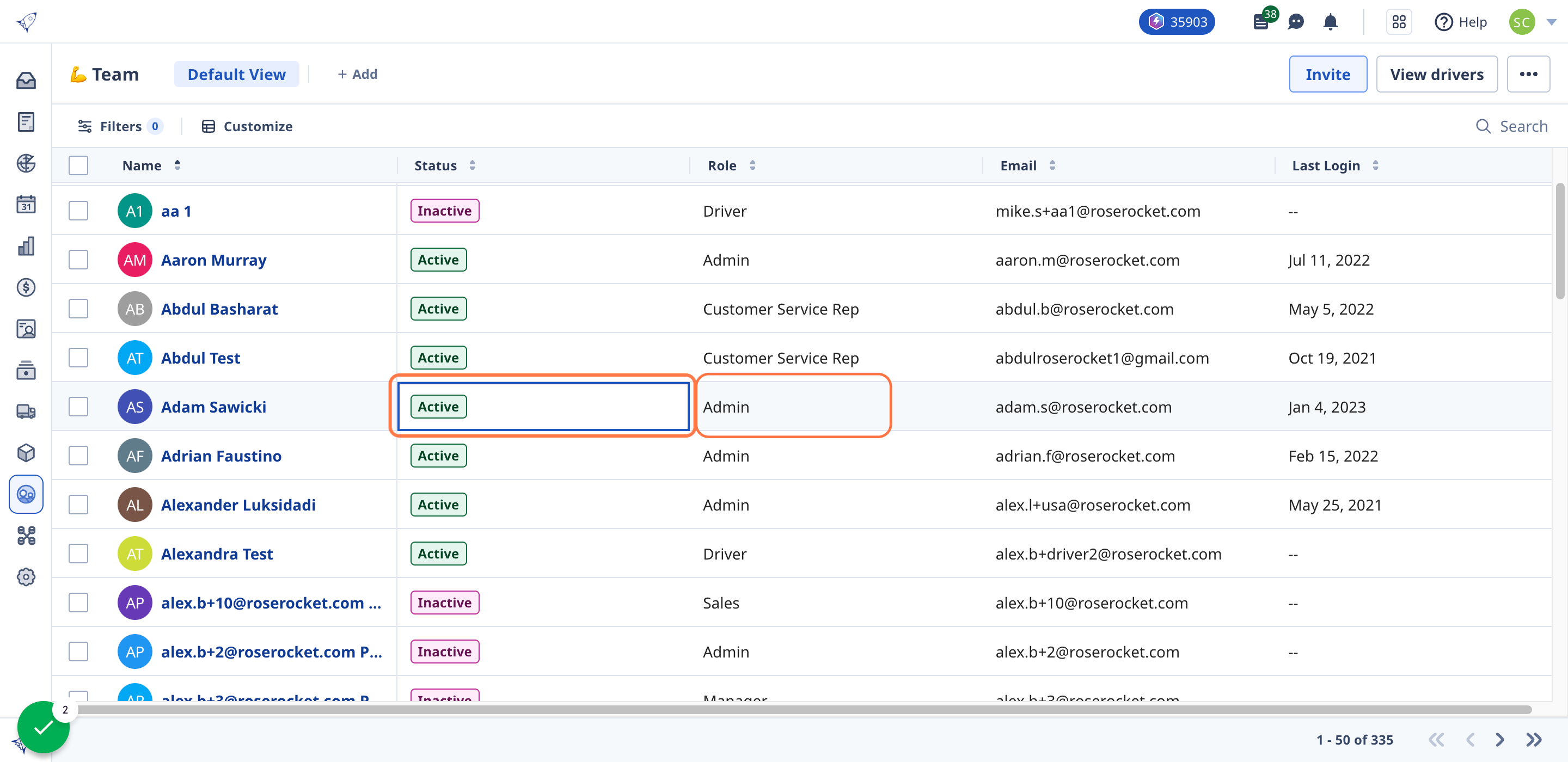 3. Locate the member you wish to update and click on their name to open their profile page.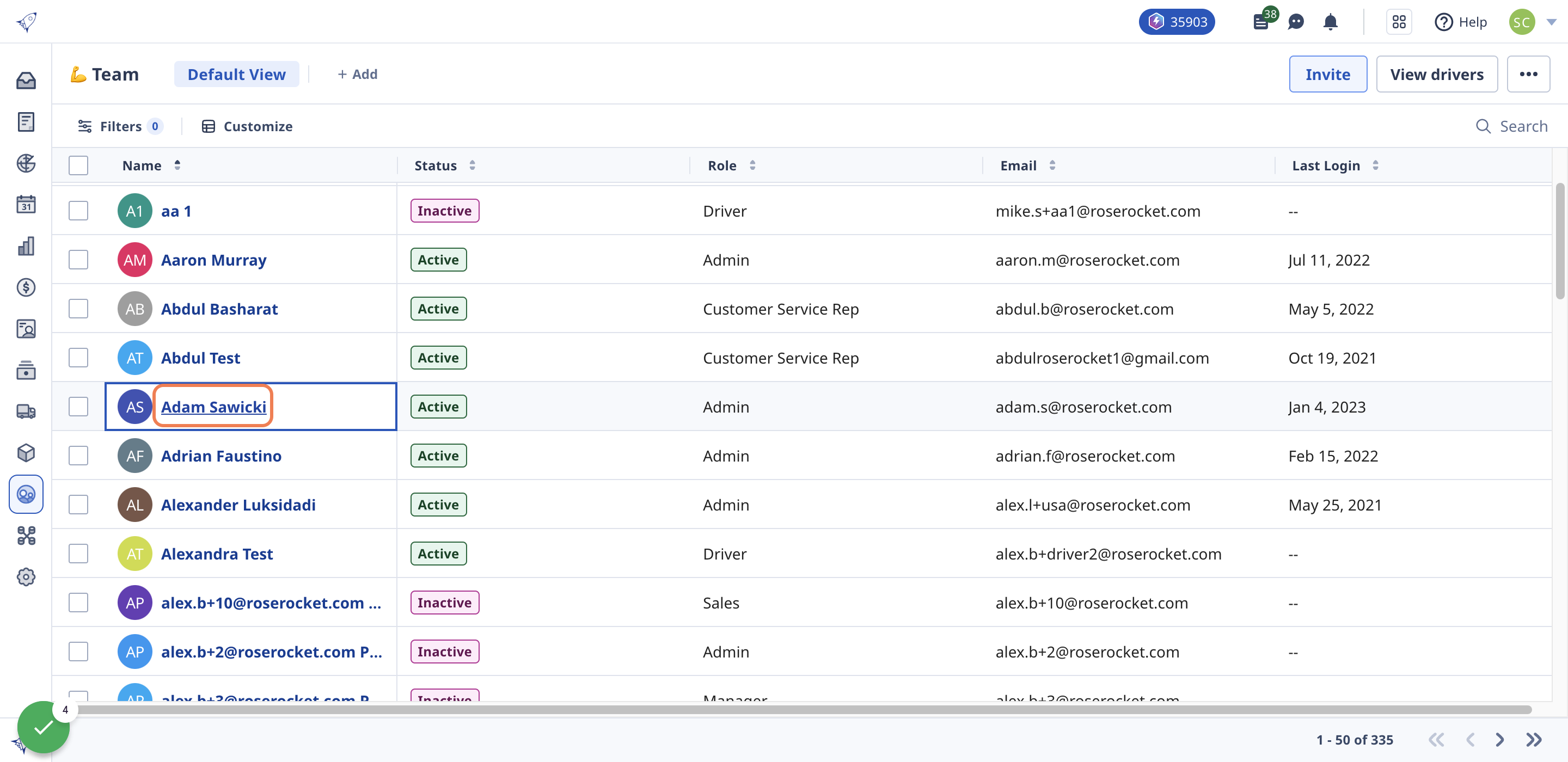 4. Click on the pencil icon to edit details.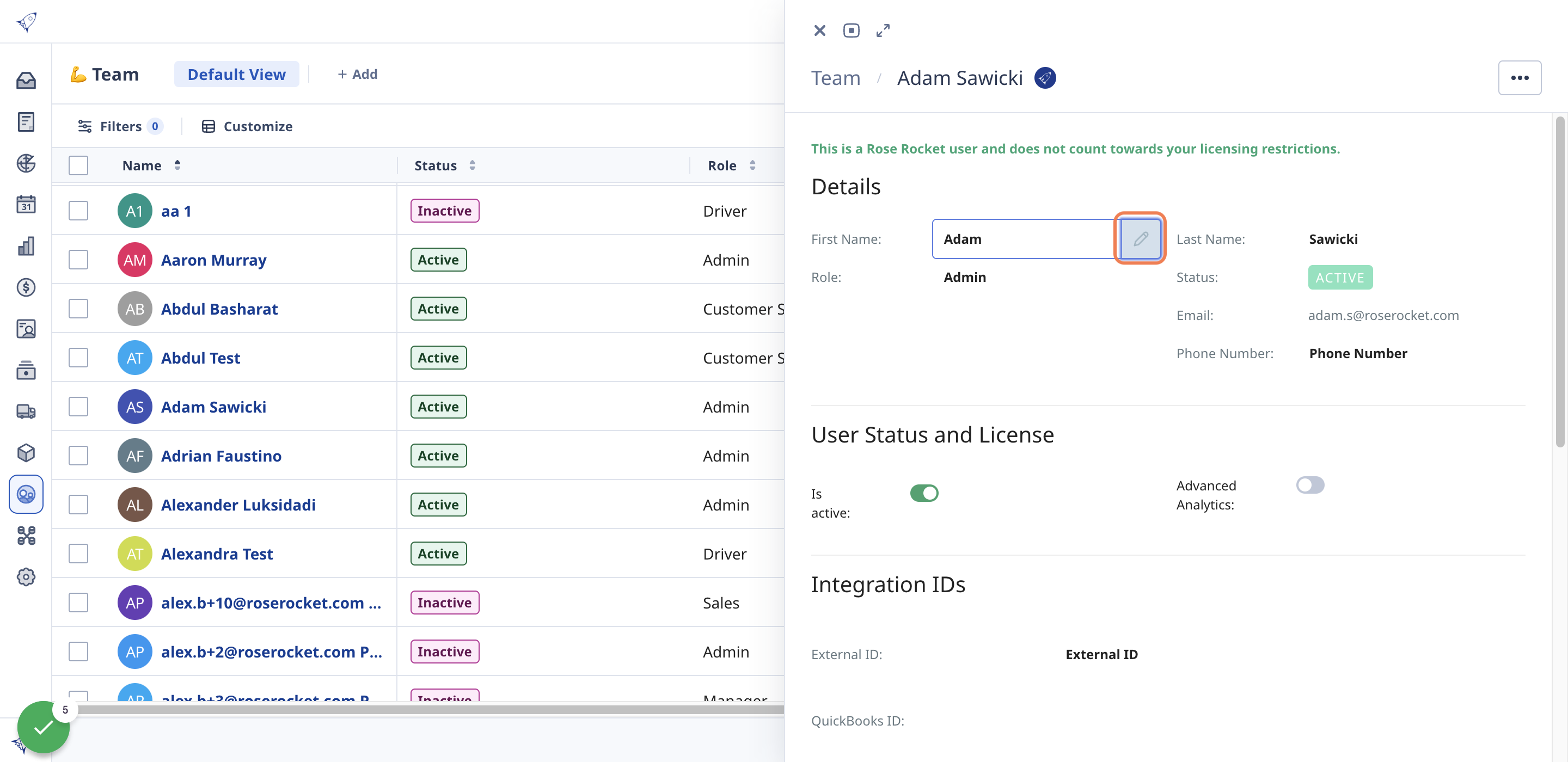 5. Click on the green checkmark to save changes.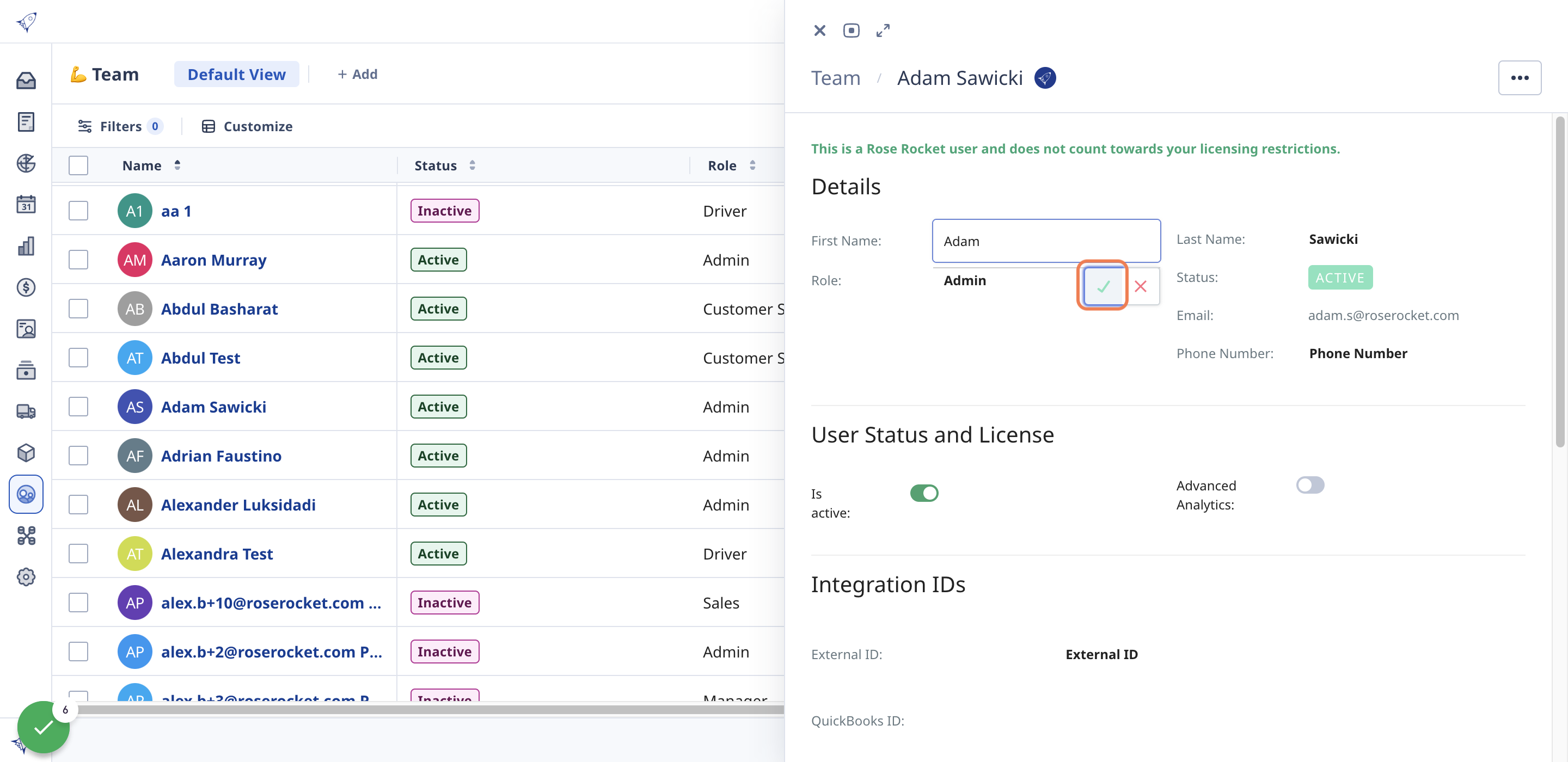 Note:
Email address cannot be edited as it is used as an unique identifier in Rose Rocket.