Truckstop - How to remove a post
When a load has been covered or cancelled, you can easily take it down or complete it from TruckStop using Rose Rocket.
1. Find loads posted to TruckStop.
Use the 'MAN/DRV/CAR' column, or search by customer name or order number. You can update your columns using the 'Columns' button on the right of the list menu.
2. Select the order and click the 'Remove post' button in the side panel.
3. Select the load board and select 'Next'.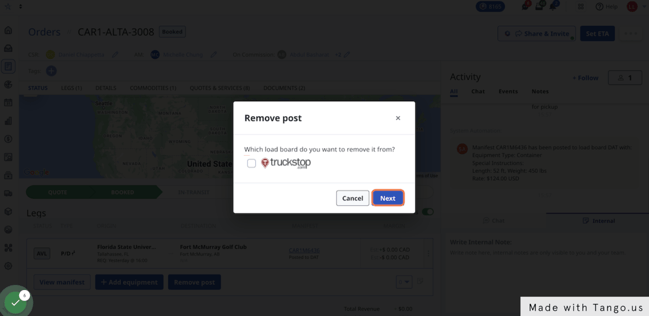 4. Select why you're taking down the post.
5. Add any notes.
These will be recorded on the order.