Rose Rocket stores carrier details within each carrier profile, allowing your team to easily monitor and manage crucial compliance information in one centralized location.
Table of Content
Compliance Information & Carrier Ratings
You can access your carrier compliance information and ratings by viewing their carrier profile.
Click through the interactive video below for a step-by-step guide on where to view your carrier details.
Note:
Rose Rocket is currently unable to directly retrieve documents from RMIS.
Compliance Risk Indicators
With RMIS data mapped to each of your carrier profiles, you can assess partners at-a-glance before assigning them to move your freight.
When searching for a carrier to assign to a manifest, you will see a compliance risk indicator. This indicator will clearly state whether the carrier's compliance is deemed Acceptable, Unacceptable, or if there is No Data available.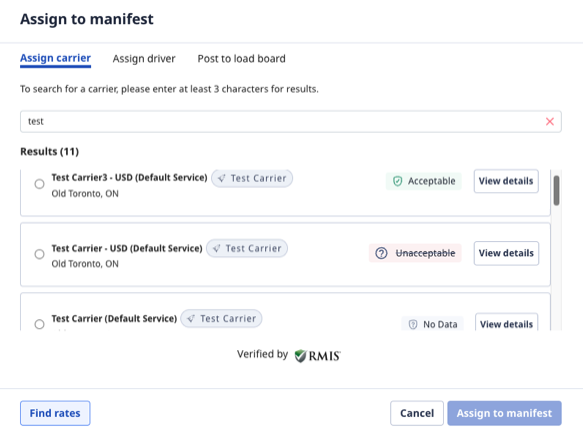 The risk indicator will also be displayed on the manifest.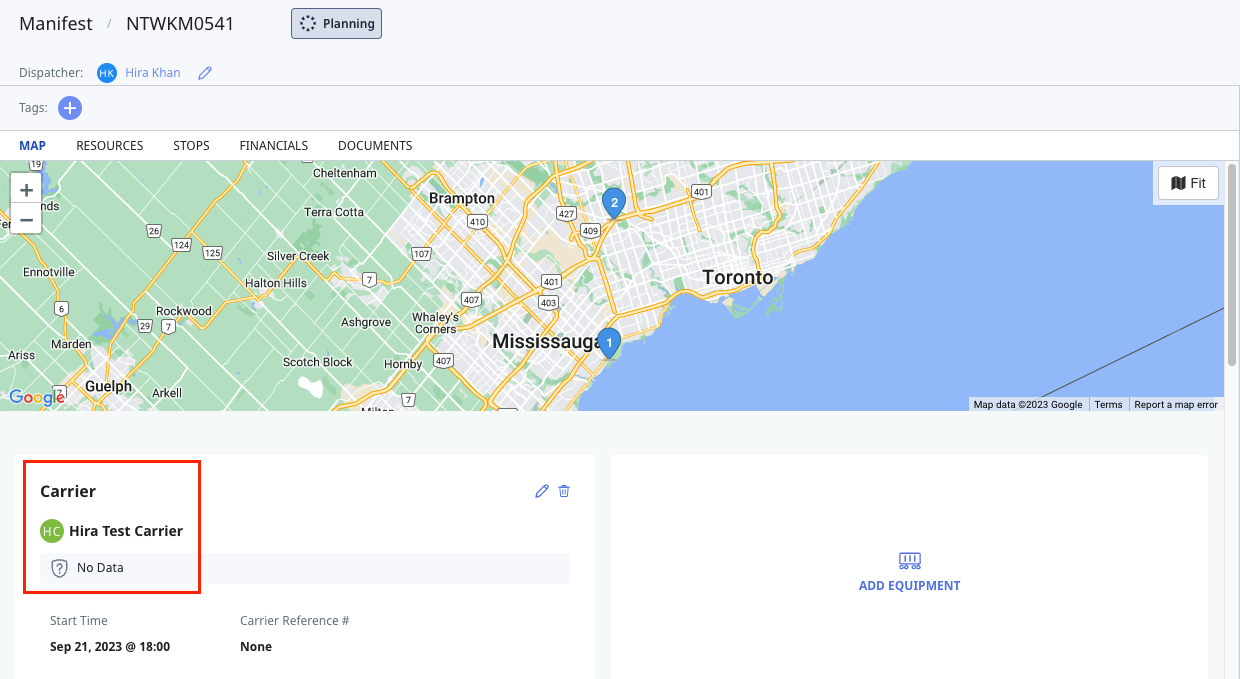 Prevent Dispatch Feature
Rose Rocket has the capability to prevent you from dispatching loads to carriers that do not meet the assessment requirement in RMIS. During the carrier search process for assigning to a manifest, any carriers that are deemed unacceptable will be greyed out and unable to be selected.
Click through the interactive video below for a step-by-step guide on how to turn on the prevent dispatch feature.
---