Follow the steps below to start exporting invoices with classes to Quickbooks.
What are Quickbooks Classes?
Classes are a featured offered by Quickbooks that helps you keep track of segments in your company, like store departments or product lines. Learn more
Enable Class Tracking
Note: You must have class tracking setup at the invoice line item level (one for each row in transaction) NOT at the invoice level (one for the entire transaction.
Select the QuickBooks tile from the Integrations module
Navigate to the Class Tracking tab, then enable "Turn on Invoice Class Tracking"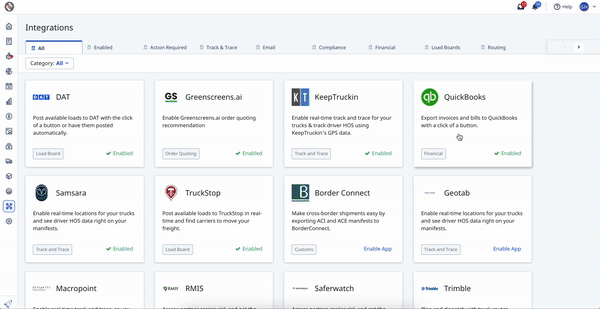 Exporting Invoice with Classes:
Once class tracking is enabled you can export any invoice to QBO with a Class assigned. When you navigate to an invoice there will be a new field for "QuickBooks Class Mapping" shown on each line item for that invoice.
Select a Class from the dropdown, which will be populated with all of your existing classes in QBO.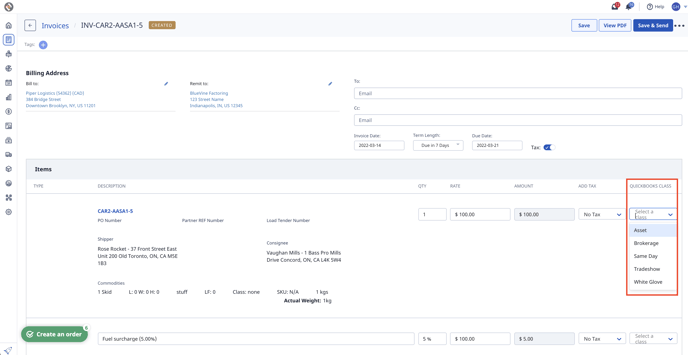 When you're ready to export the invoice, the class you selected will automatically appear on the QuickBooks invoice.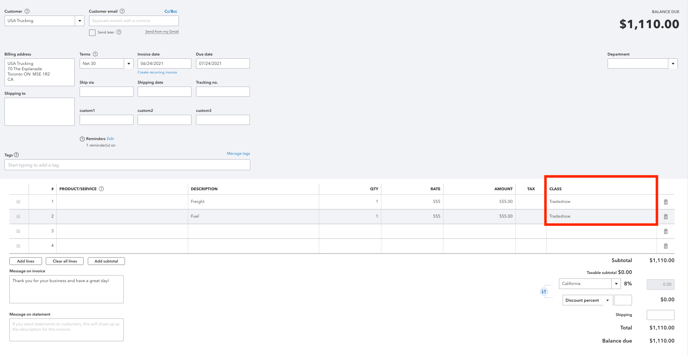 FAQs:
If I enable class tracking will it required for me to export an invoice to Quickbooks
No, this is not a required field, you should not encounter any errors exporting to Quickbooks if this is not set.
What happens if the class tracking field is blank?
We won't set the class for that line item, it will also appear as blank in Quickbooks.
Can I set up classes when I'm exporting Bills to Quickbooks?
We're working on it! Class tracking on bills will be coming soon!
Is there a way to set automatically assign a class to a line item
Not yet! We're exploring ways to map tags or save preferences so that this value will automatically assigned when the invoice is created.