Order Counter is available for Rose Rocket accounts on the Essentials Plan.
How are orders calculated in Rose Rocket?
An order counts towards your plan volume once it reaches 'Booked' status and has been sent to the assigned driver or carrier. Orders in any status before 'Booked' are not counted toward your plan volume.
To test the system, we recommend using the sample orders that are in your account.
How do I track the order volume in my account?
Your order volume is displayed in the top right corner of the navigation bar. All Essentials accounts start with 100 orders a year and renew on an annual basis.
Order volume can be seen by all users in your Rose Rocket account, but only the account owner who signed up for Rose Rocket can upgrade the subscription.

If you want to check how many Booked orders you have in your account, filter your Orders list by status. For full instructions, follow these steps:
Go to the Orders module. Click the 'Add Filter' button and search for 'Status'.
Select the status 'Booked'. Your list will show the total number of orders in 'Booked' status at the bottom of your list.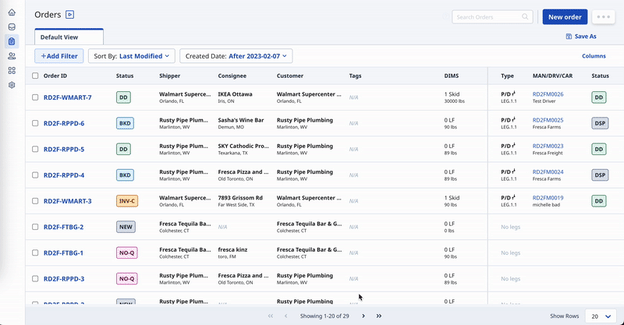 What happens if I run out of orders?
You can get more orders by upgrading your Rose Rocket plan. The Rose Rocket account owner who signed up for the account can seamlessly upgrade plans in-app.
If you are not the primary Admin user of your account, please notify your account owner to upgrade your plan.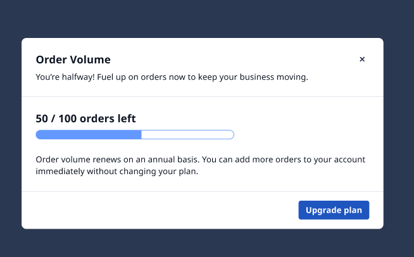 If you have questions about upgrading or finding the best subscription for your business, reach out to us at 1-888-919-0092.