Have recurring payments and deductions like stipends, insurance, or loans automatically calculated on your driver pay statements.
Here's how it works in a quick video:
Prefer written instructions? Follow the steps below
1. Start by defining your driver pay period.
Go to the Settings page> Finance tab > scroll down to the Driver Pay Schedule section.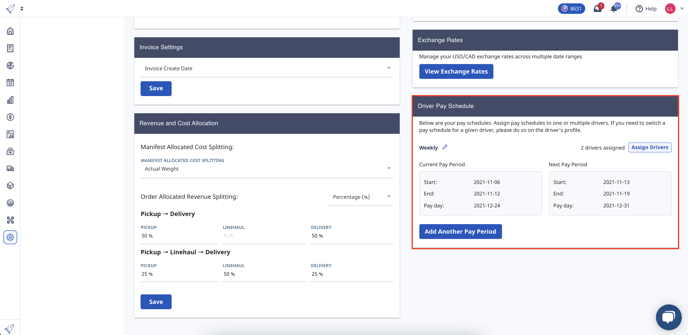 This is where you'll set the schedule you use to pay your drivers. Use the 'Add another pay period' to input how often you pay your drivers and when your next payday is. Don't forget to Save.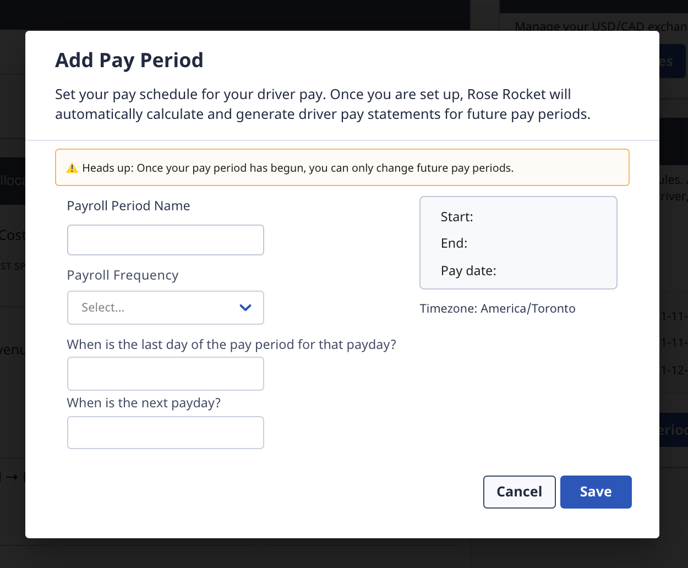 This is the schedule Rose Rocket will use to calculate and generate your driver pay statements. You can come back and update this at any time but just know that the update will only affect future pay periods.
2. Add recurring payments or deductions to your driver profile.
Go to the Team page. Search and select your driver profile.
The first thing you're going to want to look at is this fuel deduction toggle in the Recurring Payments & Deductions section. If your driver has fuel purchases deducted from their pay statement, check this box.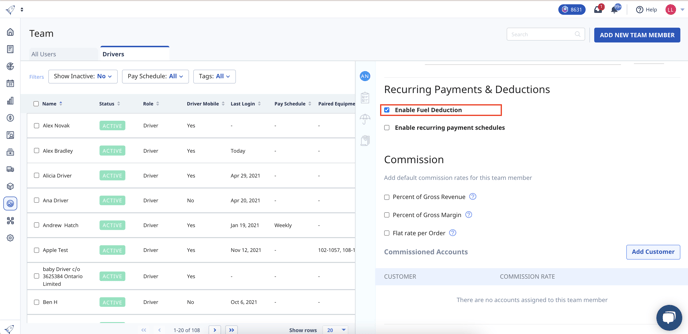 To add payments or deductions for things other than fuel, like insurance, loans, bonus' or anything else, select the 'Enable recurring payment schedules' checkbox.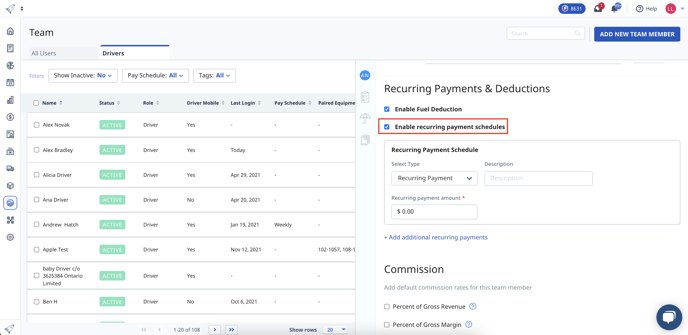 Use the drop-down menu to select a recurring payment or deduction. Add a description of what the deduction is and the amount that will be deducted or added.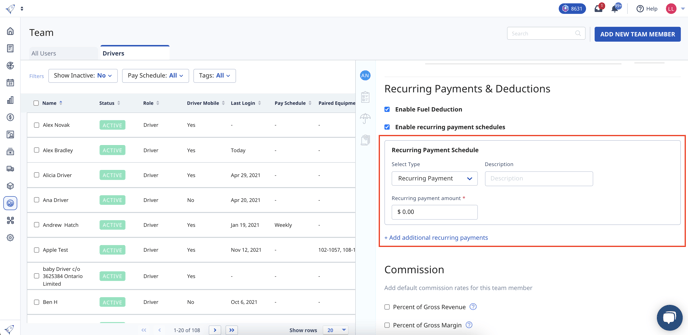 3. Payments and deductions will automatically be added or deducted from your driver's pay statement.
View and manage driver pay statements from the Invoices & Bills module, on the Driver Settlement page.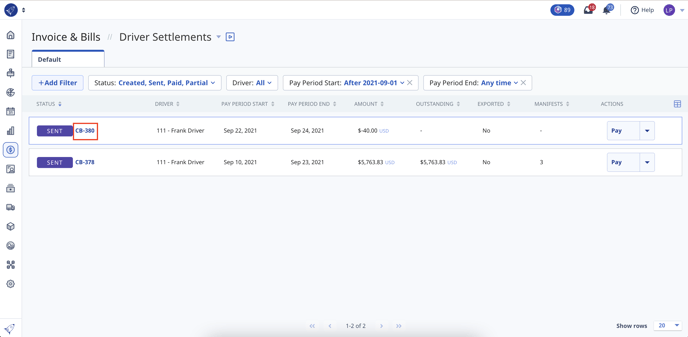 Search or select your driver's bill and open the statement details. You will see any payments or deductions reflected here, and you can send the statement to your driver so they can see their pay breakdown clearly.