How do I set a default commission rate for a commissioned team member?
Follow the steps below to set default commission rates for a team member, which will be applied to all items they are assigned to.
To make it easier to assign your salespeople to customer accounts, we recommend starting at the user level to set default rates for each of your commissioned team members.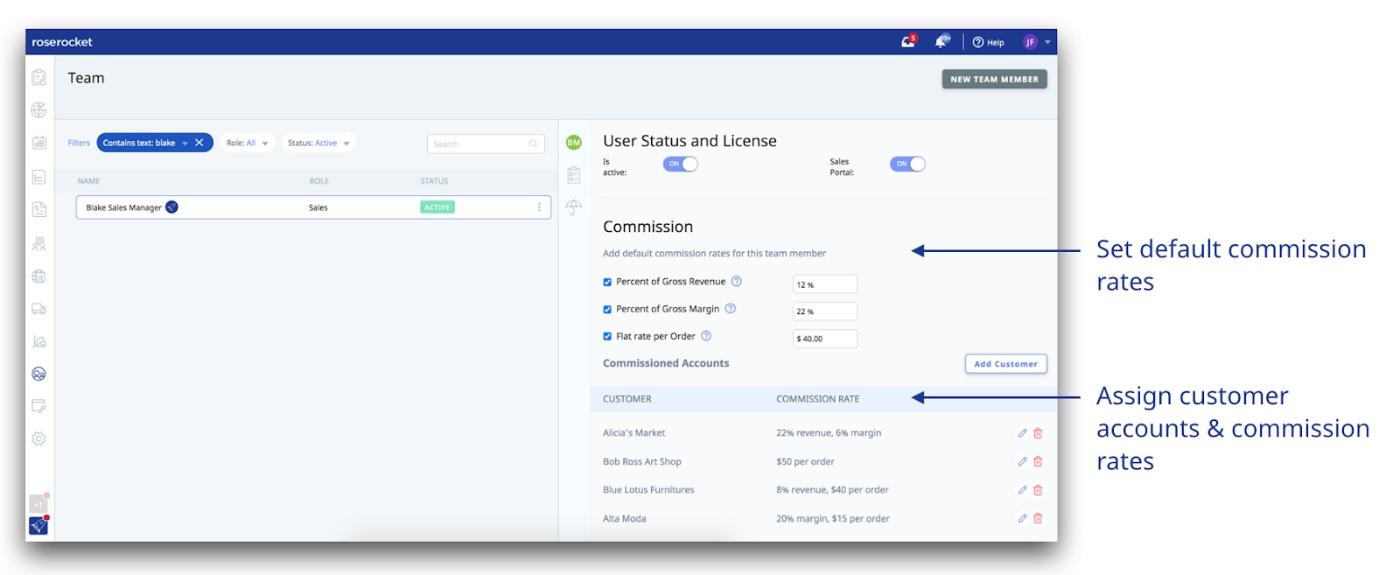 Add one or more default commission rates to a team member in Rose Rocket. Head over to the Teams page. In a user's profile, you will now see a Commission section where default commission rates can be added.
Use the checkboxes to specify the percentage or dollar amount for each commission type. When the commission is saved, the default rates are applied to commissioned items assigned to that user, which can be overwritten at any time.