Follow the steps below to send an e-Rate Confirmation with no signature required.
No signature required e-Rate Confirmations
If you're working with an established partner and have already agreed on the details of a load, you can send them an e-Rate Confirmation with the stop information without requiring a signature. You also have the option to attach the manifest details and BOL along with it.
How it works:
What your partners will see:
The best part of this new process is that we meet your partners where they work, which is in their inbox.
When an e-Rate Confirmation is sent, your partners will get a new email that provides them with the essential information of the order, as well as a PDF attachment of the rate confirmation.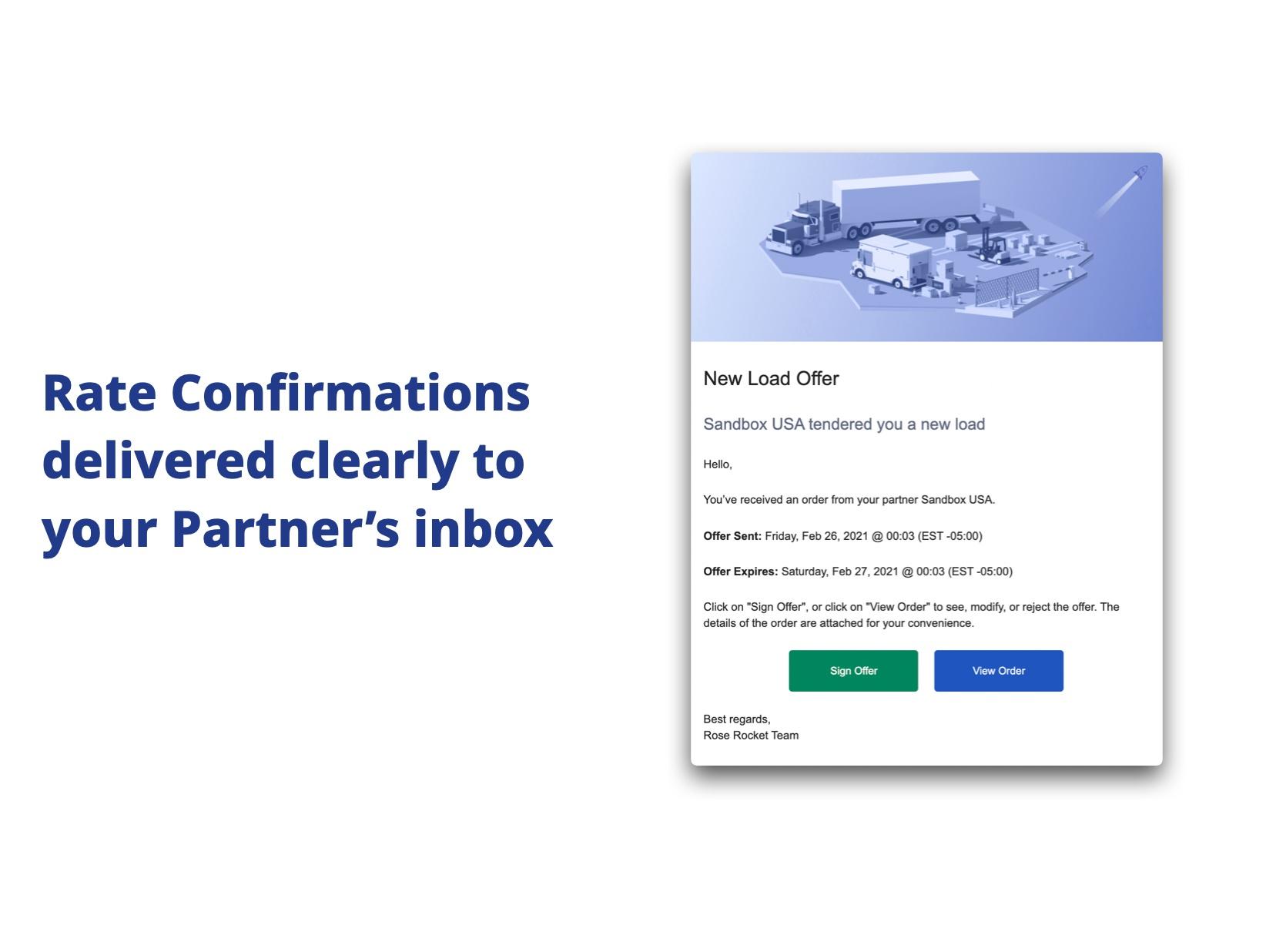 There, your partner can choose to sign the rate confirmation right away or view the offer details. They can click on the offer page without having to log in.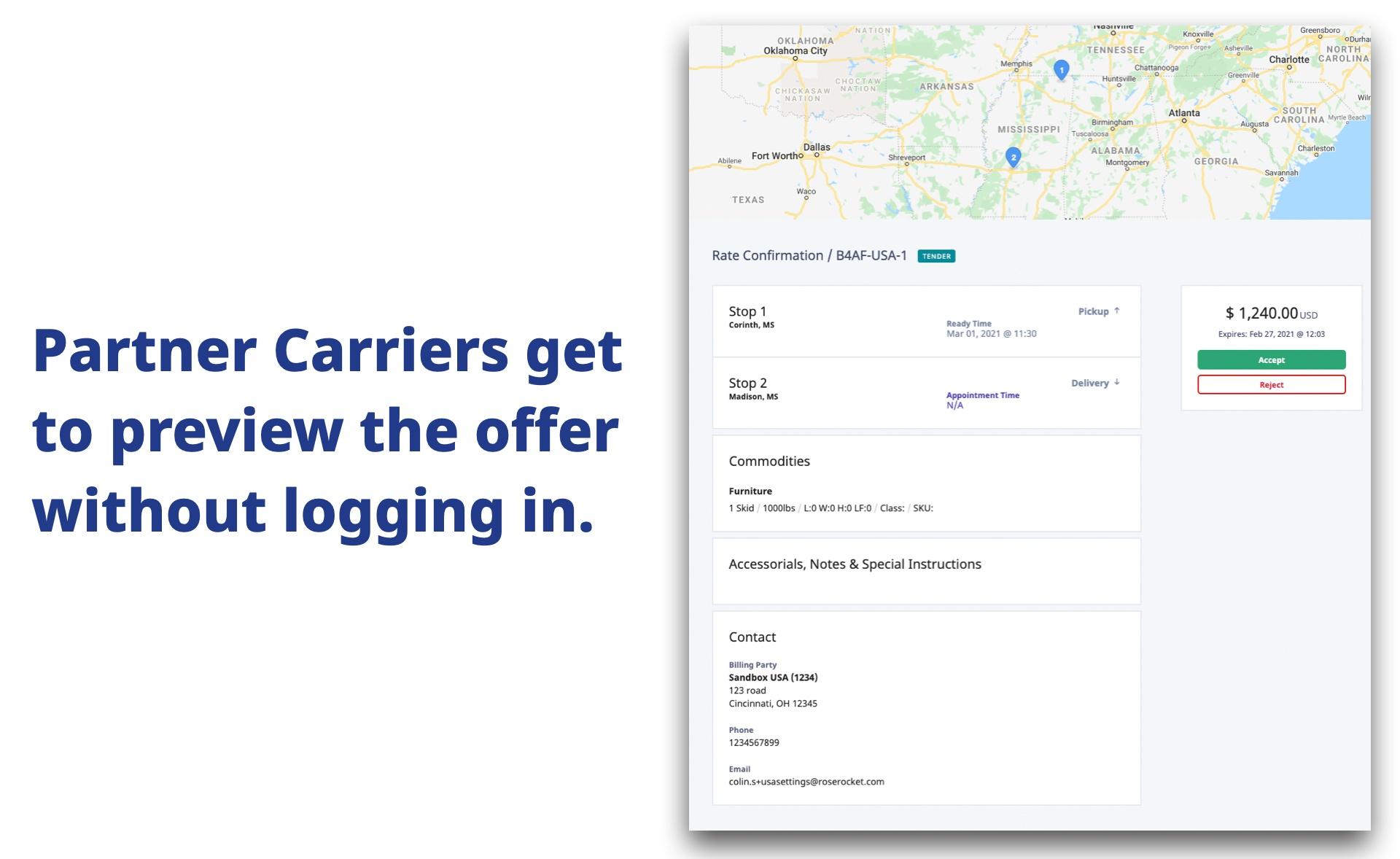 All actions completed on this page will update your manifest directly within Rose Rocket. Even better, your partner will immediately be granted access to the BOL, and an updated Rate Confirmation document (with full address information).
This automation will help you time and ensure your partners always have the right documents when they need it.
When an e-Rate Confirmation is accepted in scenario #1 or #2, Rose Rocket will now enable your partner carriers to create their own lightweight Partner Portal, where they can send updates that will go directly into your Rose Rocket system.