How do I accept a tender offer in the Network Inbox?
Click into a pending inbox tender offer to open the side panel view.

2. Click Accept offer in the side panel.

3. On the Accept Rate Confirmation page, fill out the details and press the Accept button. If you would like to create an order from the tender offer in your instance of Rose Rocket, make sure you check the "Create an order for this tender offer" box.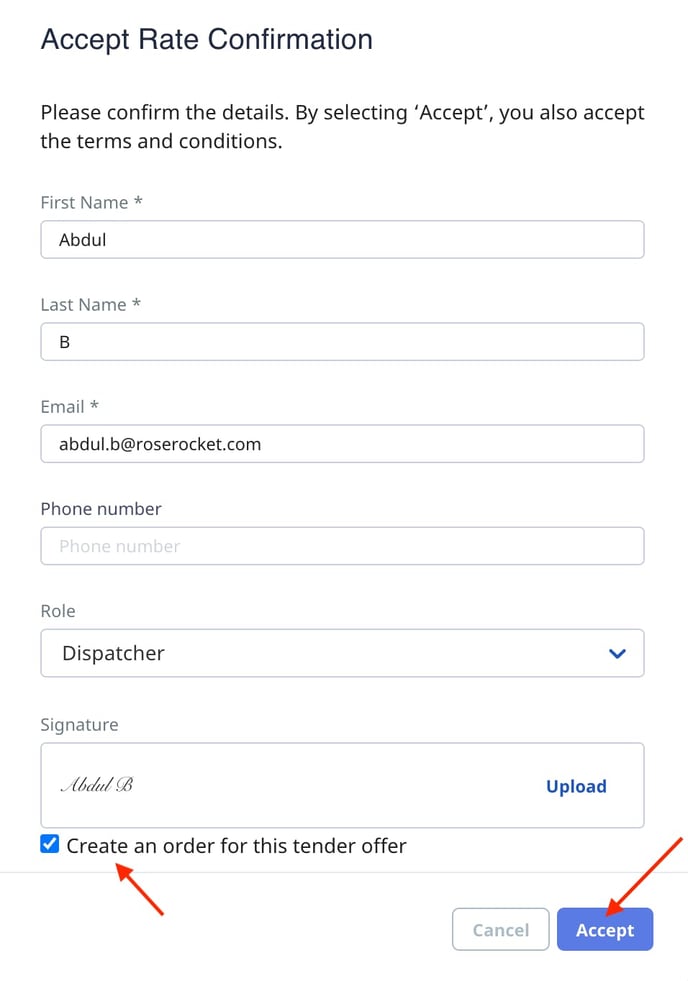 4. If "Create an order for this tender offer" is checked, then you will directly be taken into the Order details page. This order will be connected to your partner's order in their Rose Rocket instance, and status updates on the order will be shared between you and your partner automatically.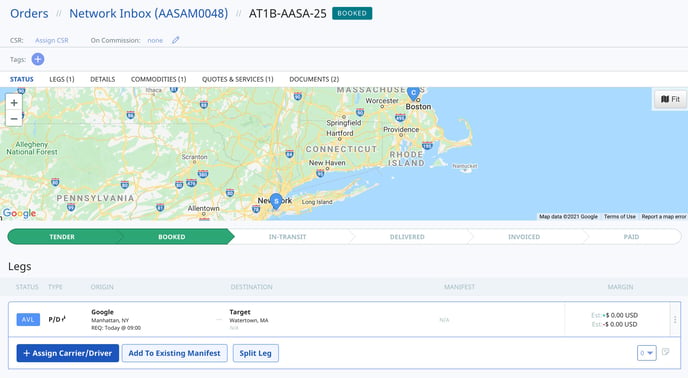 5. Your Rose Rocket partner will be notified when you accept a tender offer.