Learn how to insert additional, custom fields on your invoices that can auto-populate information from orders, or left blank to be filled out as you need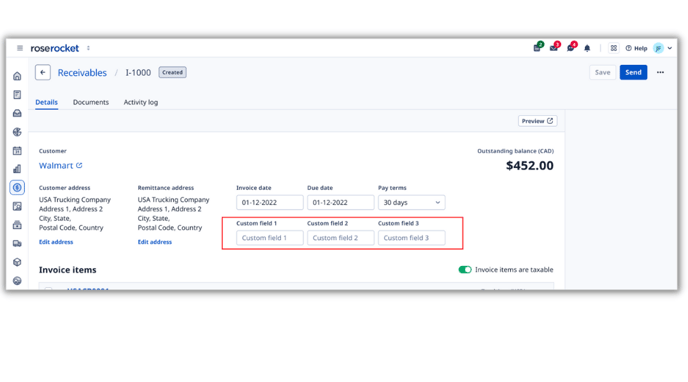 Your Rose Rocket invoice contains a lot of information, but sometimes, it's not enough.
With Custom Invoice Fields, you can insert up to 3 additional fields on your invoice that can either:
Auto-populate with information from an order, like: PO#, Reference #, or Tender numbers
Stay open, so you can manually input whatever additional information you need for each invoice
Whether you're looking for more order information on your invoice, or additional data to export to your accounting software, custom fields can fill the gaps you need.
How it works:
1. Click on Settings from the side navigation menu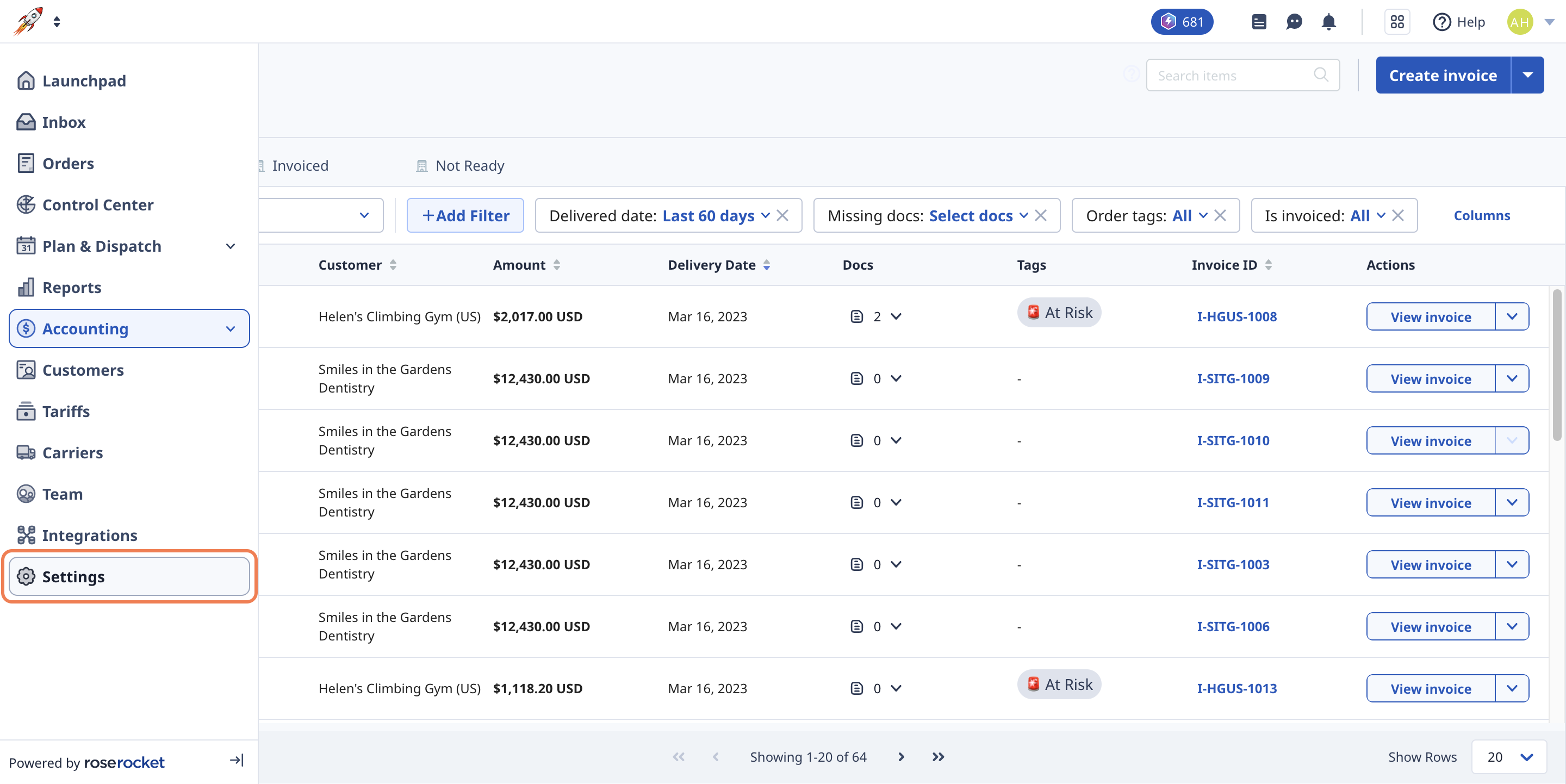 2 . Click on the Accounting tab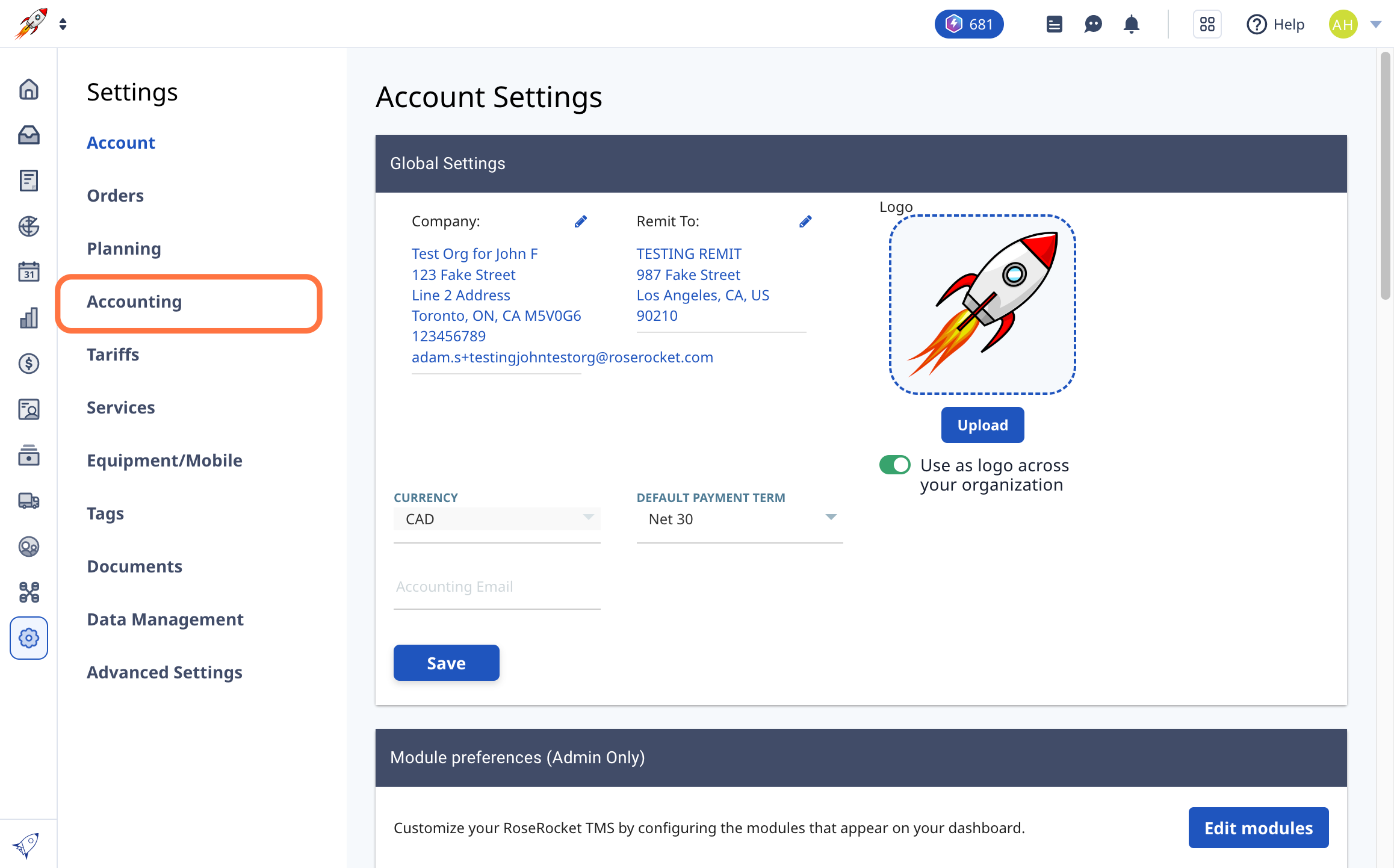 3 . Scroll down to the Custom Fields section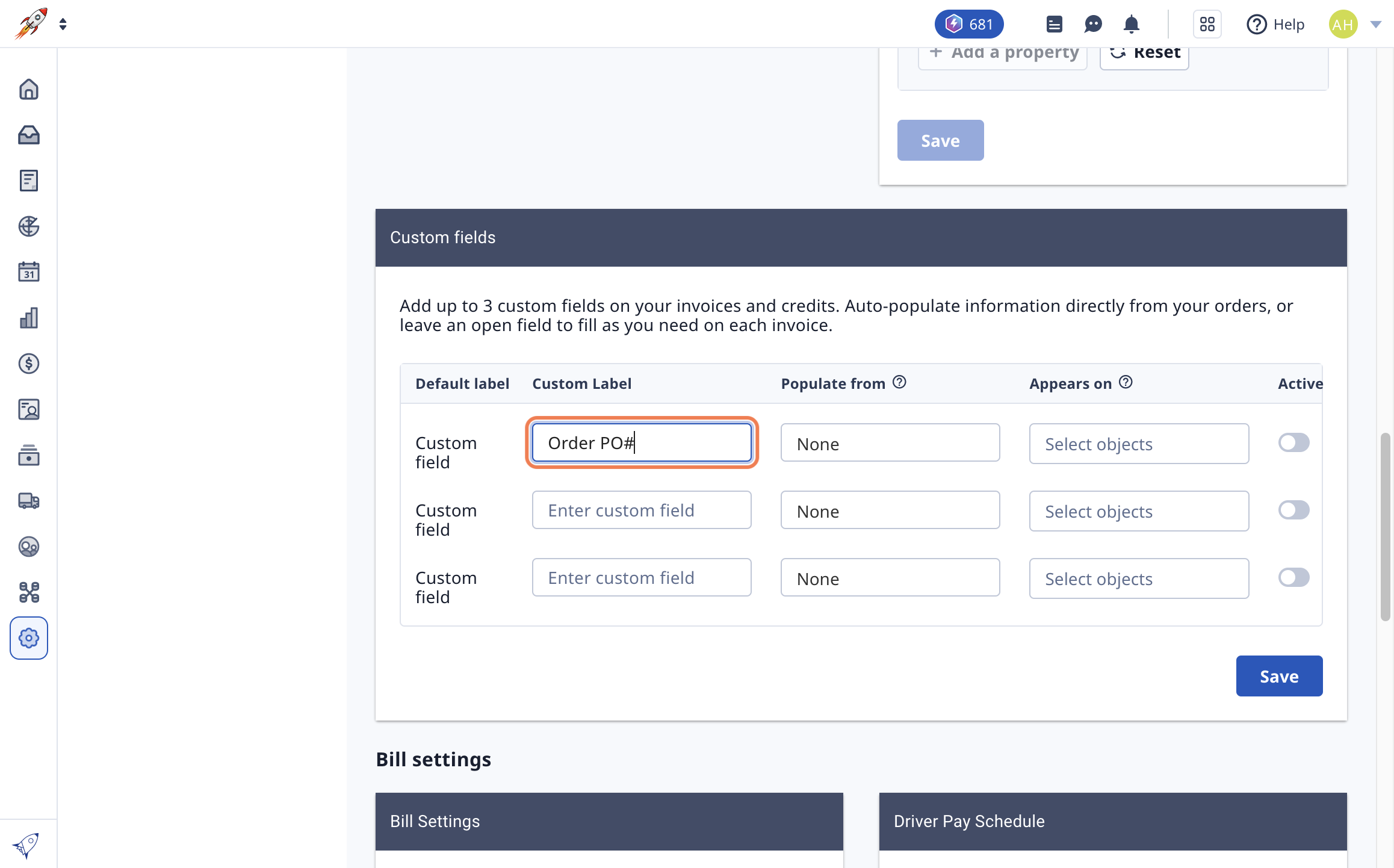 4 . For up to 3 fields, input a label, and choose what data the field will be populated with
You can have the field auto-populated with:
None (leaves the field empty for you to fill out on each invoice)
Order PO
Order Ref
Order Tender
Order ID
Delivery Date
Pick-Up Date
Customer Shortcode
Customer External ID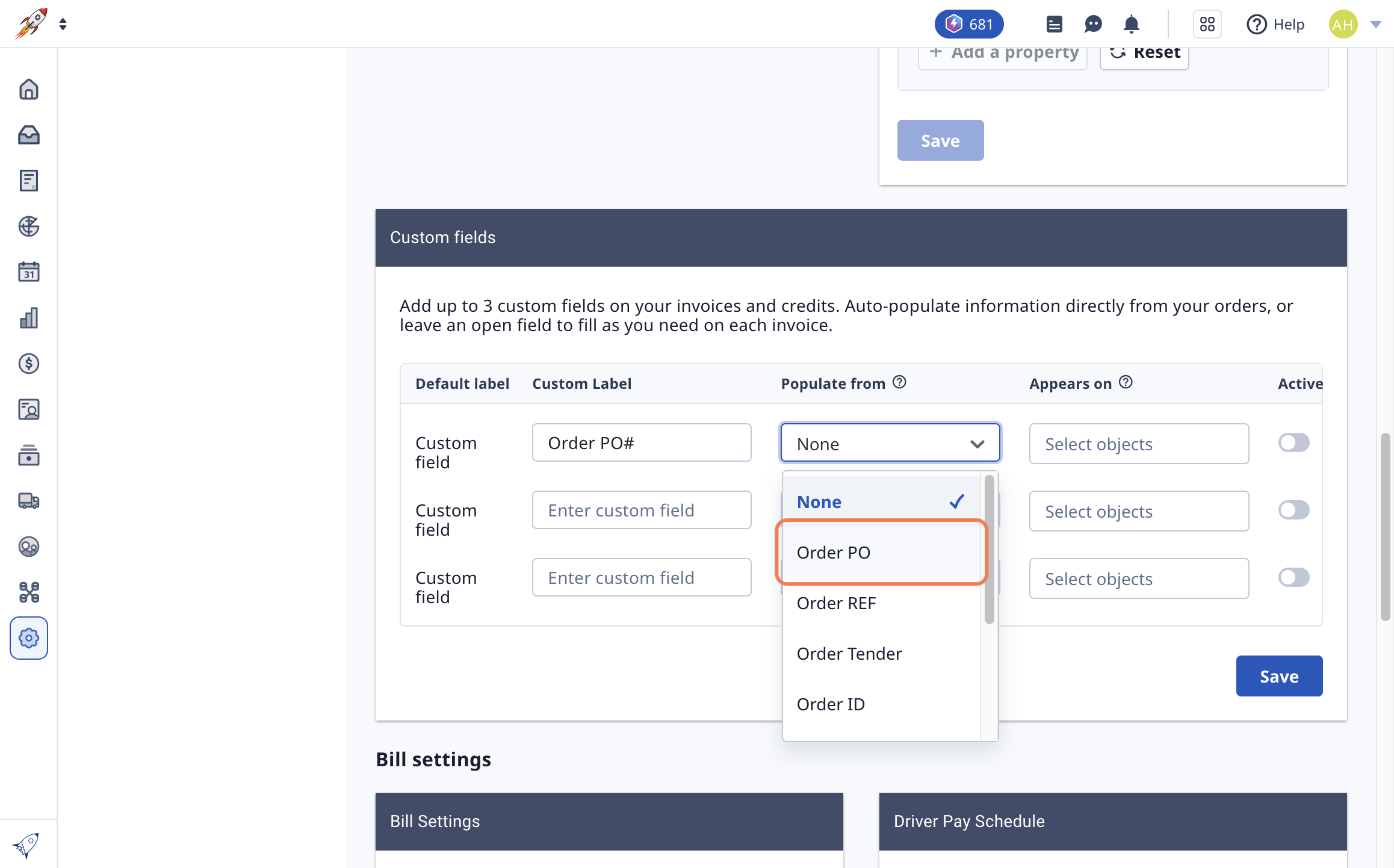 5. Select if you want your custom fields to appear on Invoices, Credits, or both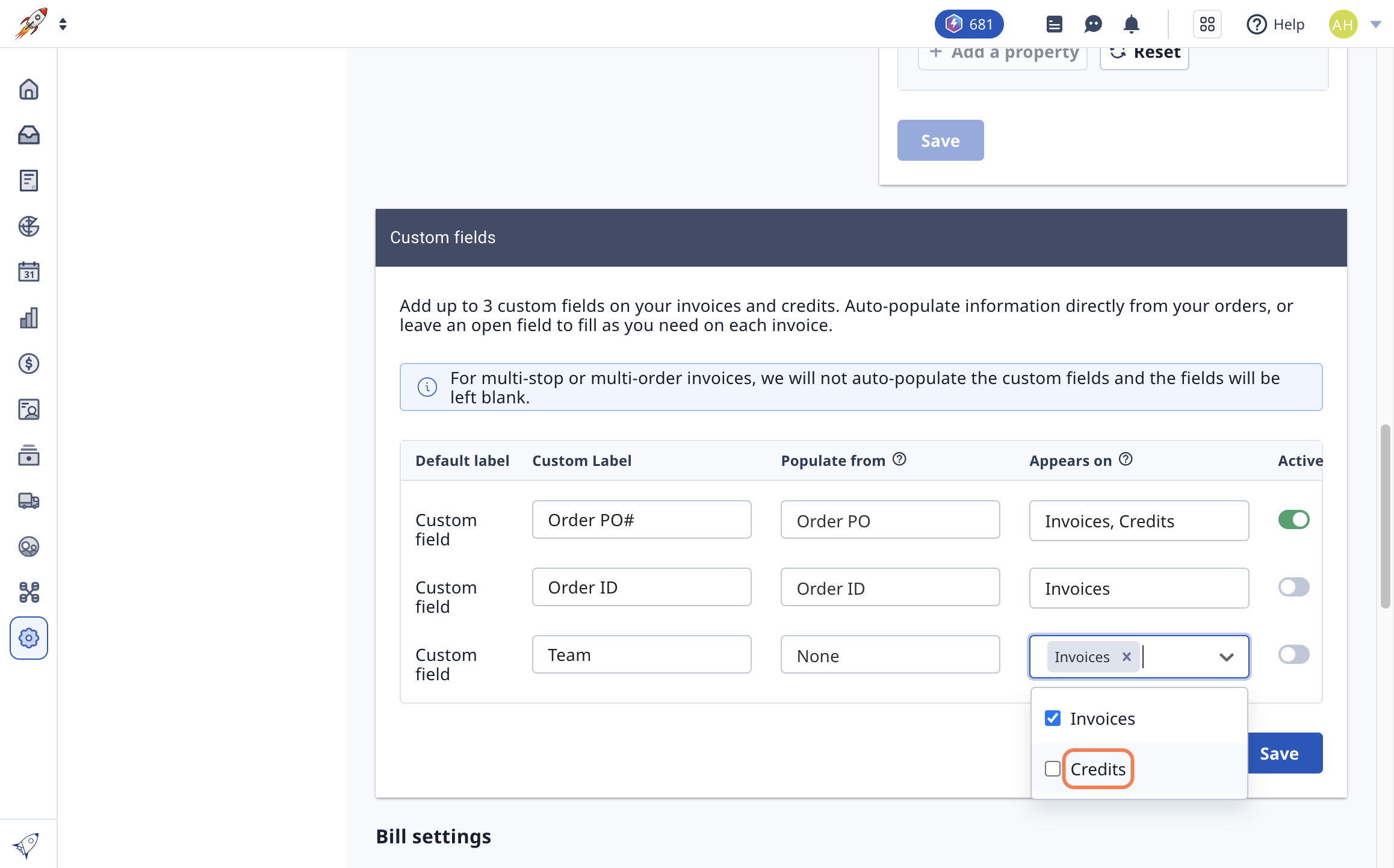 6. Choose which fields you'd like to be active. A custom field will not appear on future invoices or credits until it's made active.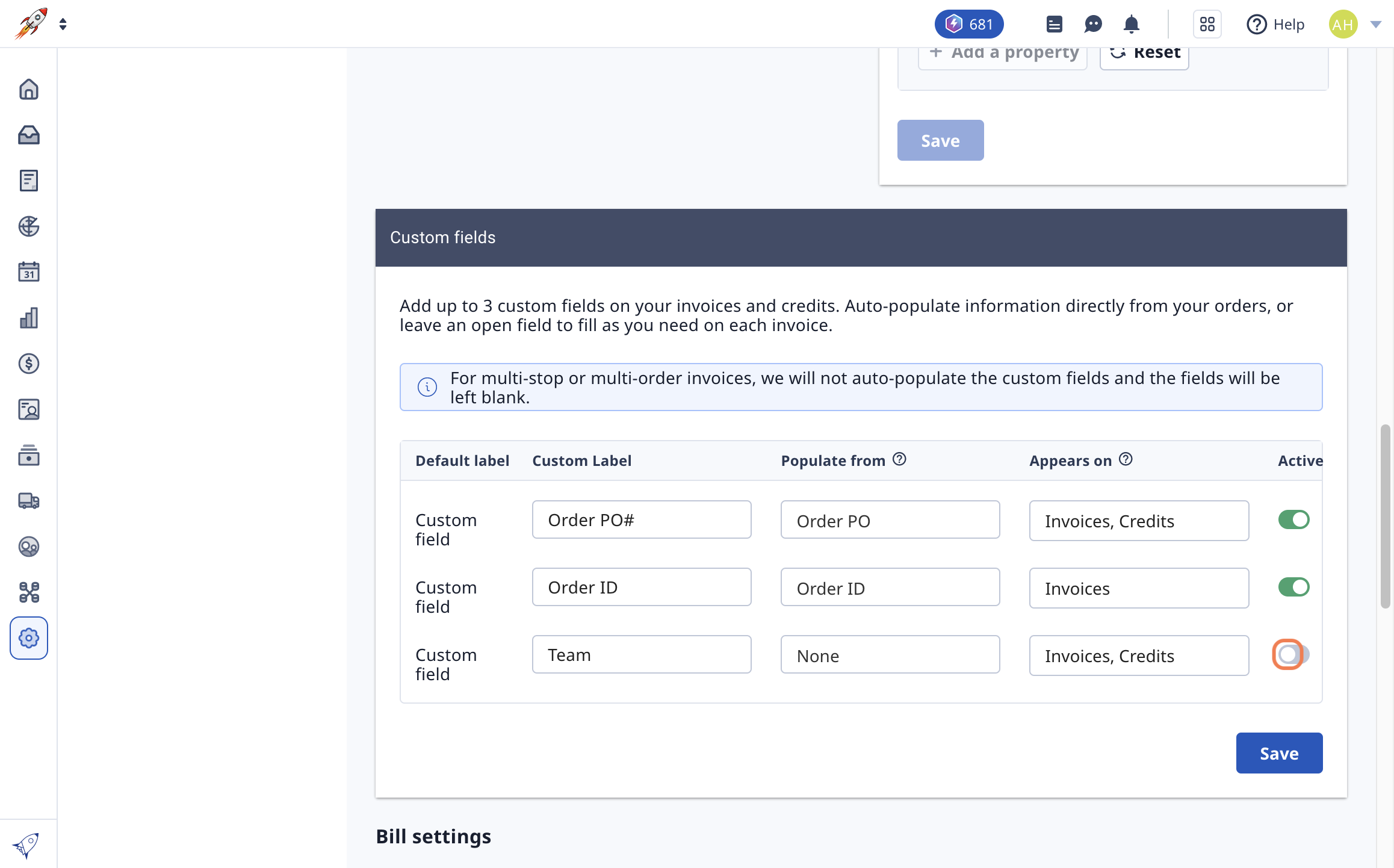 7. Once complete, click Save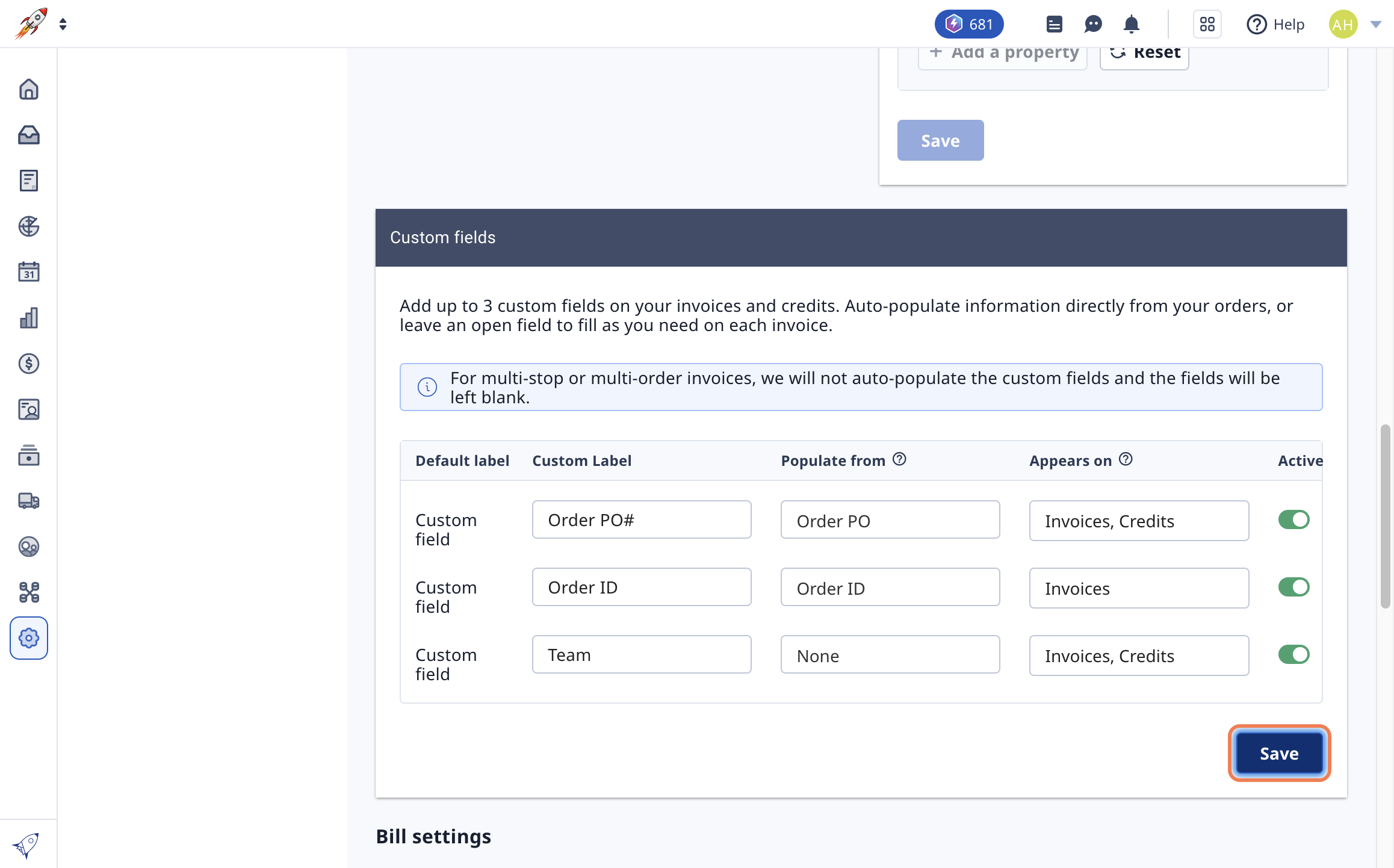 8. Your active custom fields will appear on the top of future invoices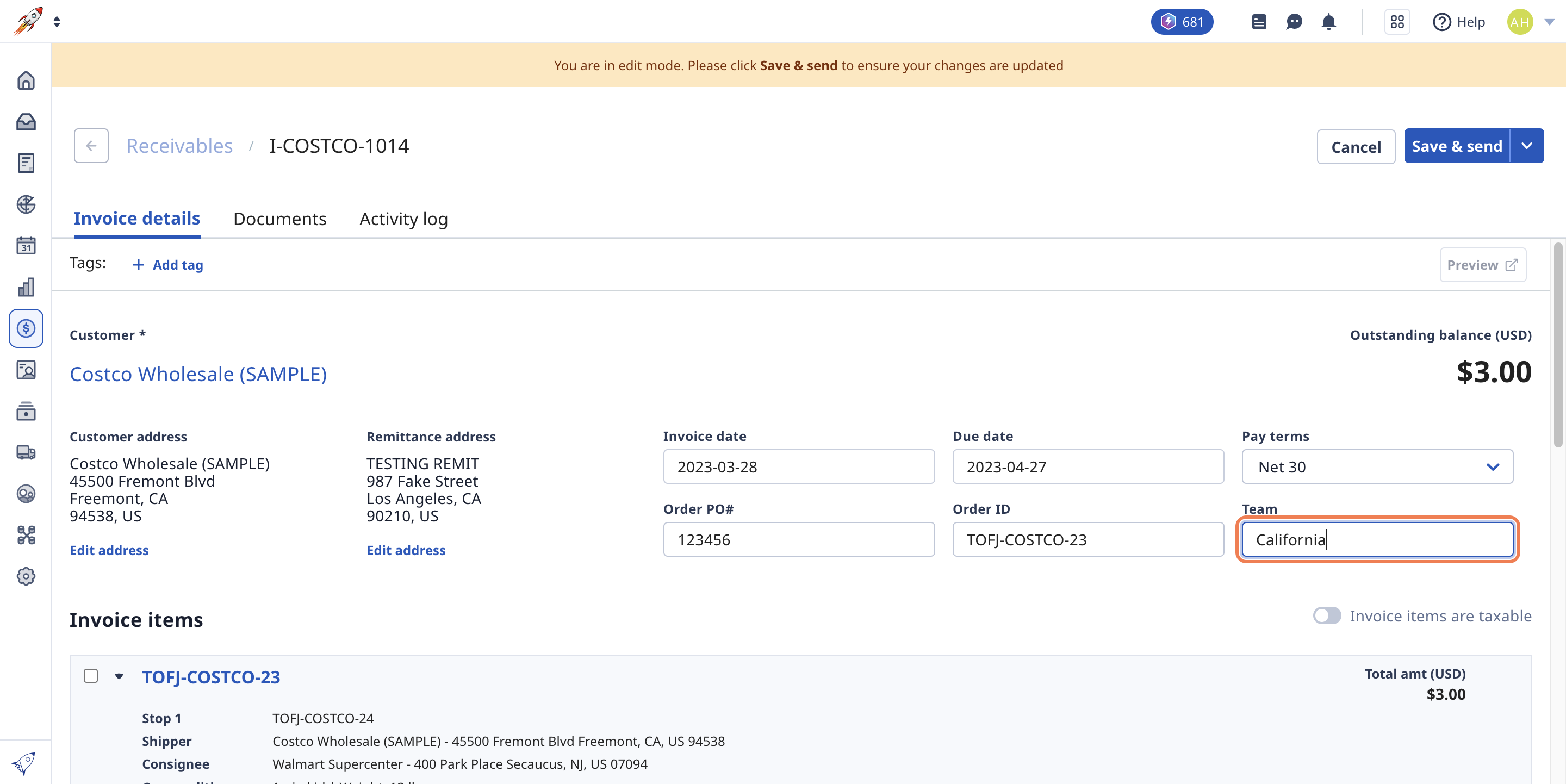 e.Invoice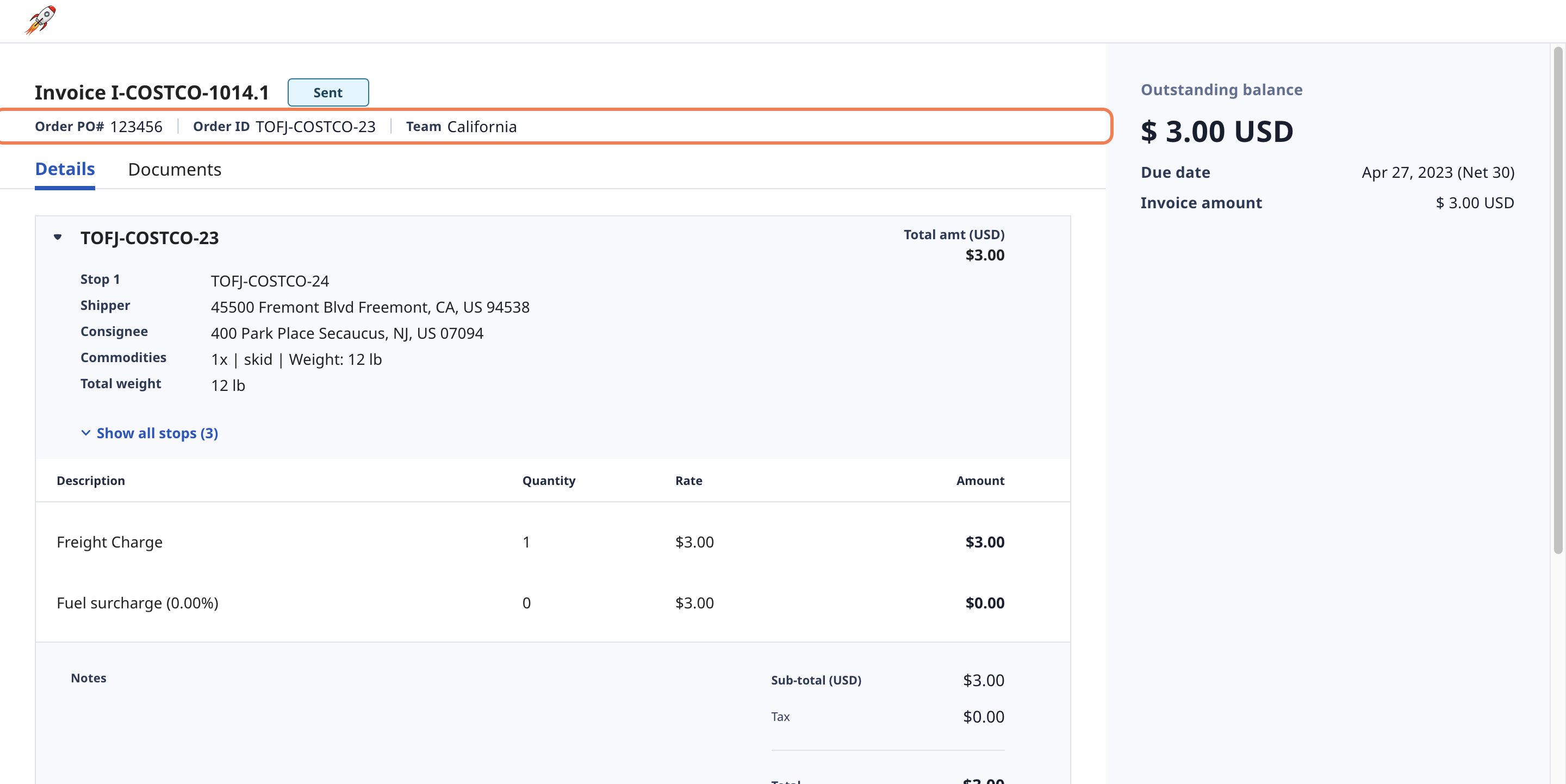 Invoice PDF