Getting Started for Carriers
How to add or remove equipment
Learn how to add or remove trucks and trailers on your Rose Rocket account
Table of Contents
---
1. Go to the Equipment module
2. Click on Create
3. Fill in your equipment's details, and click "Save"
4. Your new equipment has been added!
5. To add additional details like dimensions, licenses, and set maintenance reminders, use this equipment's page to continue to edit
6. To quickly duplicate this equipment, click "..." and select "Clone equipment"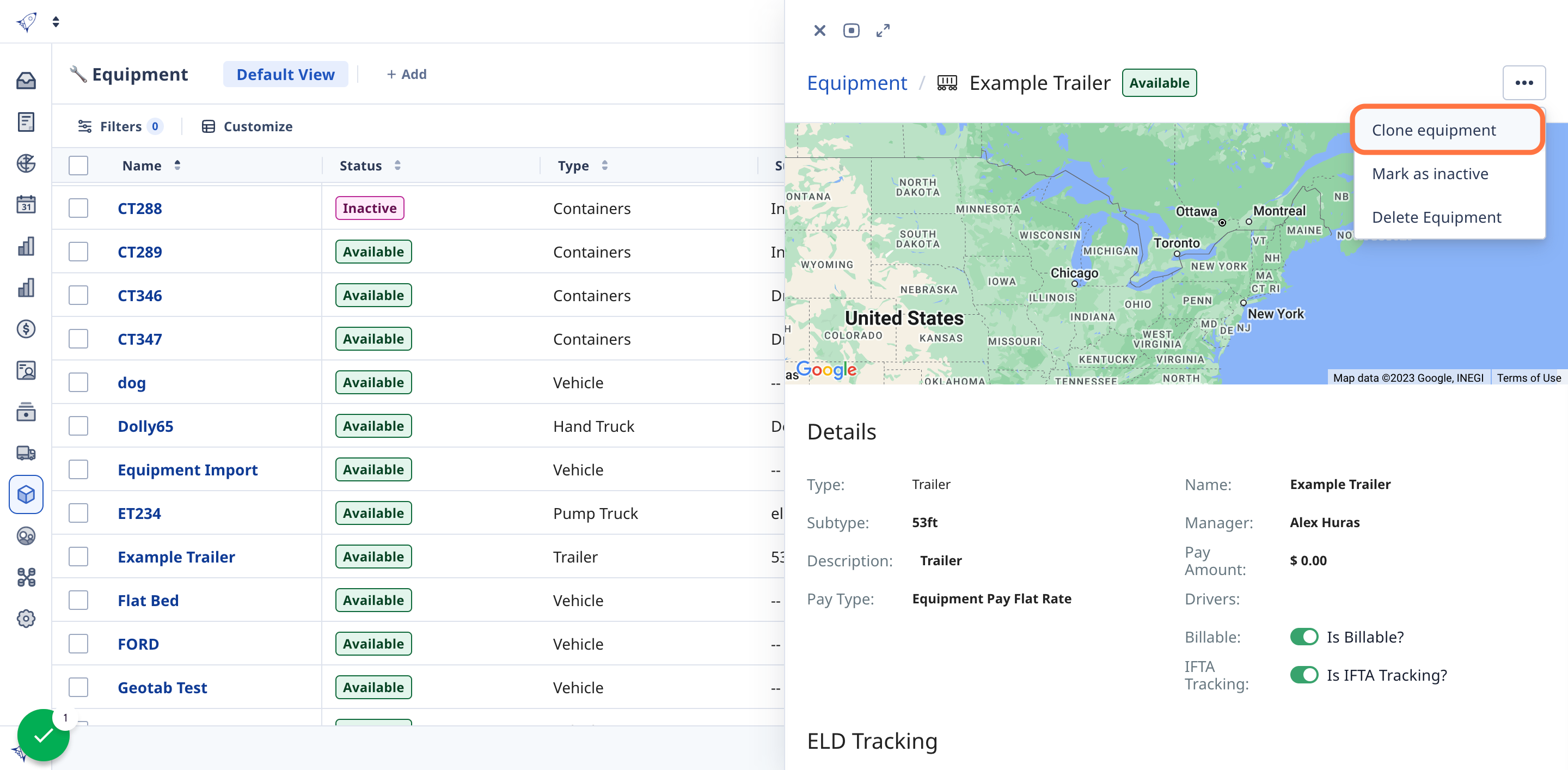 How to Remove Equipment
1. Select the equipment you want to delete.
Note: it cannot be currently in use
7. On that equipment's page, select "..."
8. Click on Delete Equipment
9. Click on Confirm