What are Efficiency Credits?
Continue reading to learn more about our new feature Efficiency Credits.
Efficiency credits, or e-credits, unlock features in Rose Rocket to help you run your business more efficiently. Whether it's enabling your customer with Order visibility or streamlining the dispatch process, e-credits can be used on both the Order and Manifest level.
Depending on your Rose Rocket subscription, your e-credits will refresh on a monthly or annual basis. If you need more e-credits, please upgrade your plan or contact support (support@roserocket.com) for more information.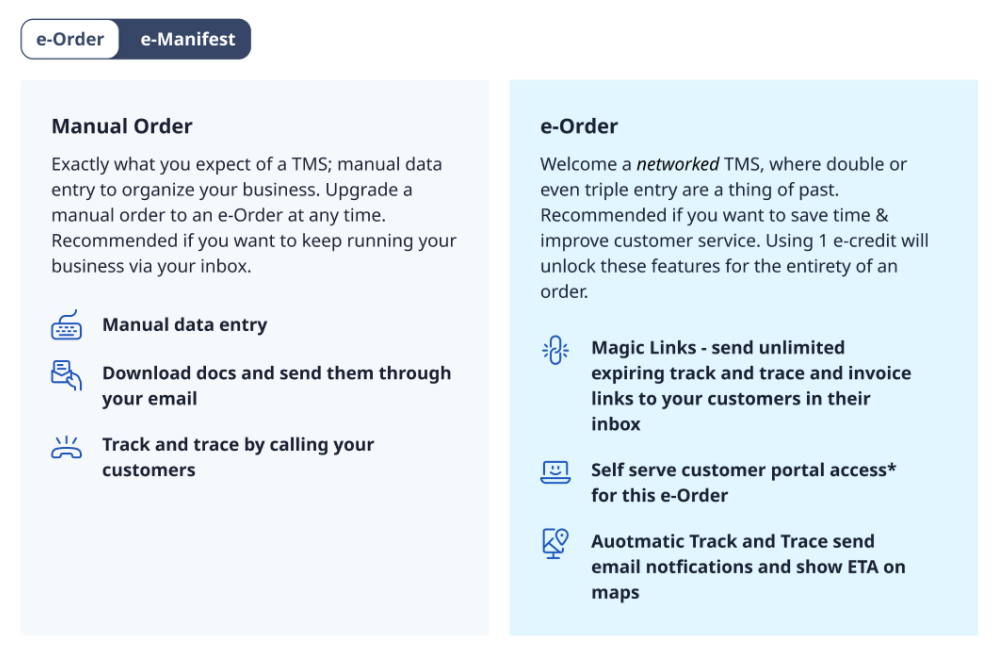 *Once a customer has portal access enabled, all future Orders with this customer will cost an e-credit. To remove portal access, please disable access on the Customer's profile within the Customers module