Your guide to sending your customers manual and automated invoice reminders on outstanding and overdue invoices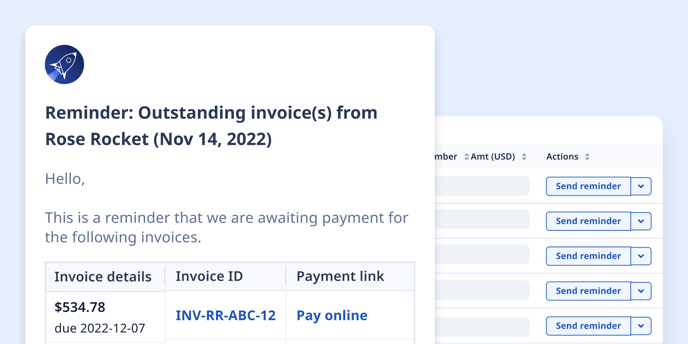 Do you rely on your customers to remember to pay their invoices on time?
Probably not.
That's why Rose Rocket has provided a couple ways to send your customers reminders on their outstanding and overdue invoices, so you can get paid on-time, easily:
Manual Invoice Reminders
Manual reminders can be sent to your customers at any time for invoices in sent status. Here's how:
1) Select Invoices To Include In Reminder
From the Invoices module, select all the invoices you wish to include in your reminder for a given customer (note: you can only send reminders to one customer at a time).
Then, select "Send reminder".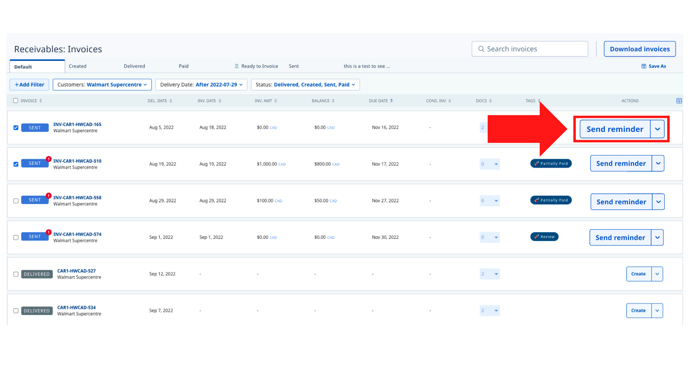 2) Personalize Reminder Email
Customize the subject line and body of your invoice reminder email.
If you wish to send a copy to yourself, be sure to select the "Send a copy to myself" box.
Then, click "Send".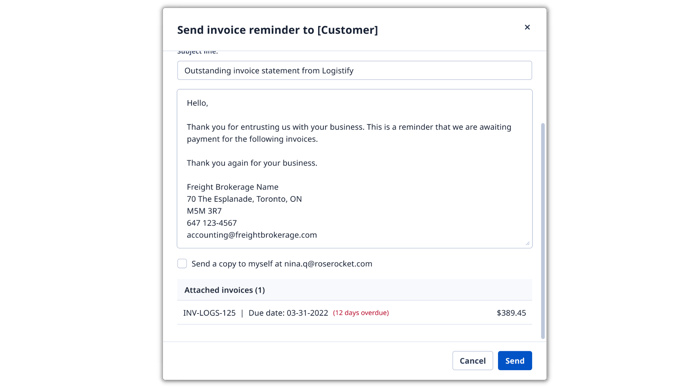 Your customer will be emailed a list of all the outstanding invoices you selected, with notifications beside those that are overdue.

Automated Invoice Reminders
Rose Rocket also offers the ability to send automated invoice reminders. These email reminders are sent on the day the invoice is due.
When enabled for a customer, they will receive an email notification reminding them of all outstanding invoices that are due on that day.
To set it up:
1a) Toggle Customer Reminders "On": Send Invoice
When sending an invoice to a customer, you'll see a toggle at the top allowing you to turn on/off customer reminders. Ensure this toggle is set to on.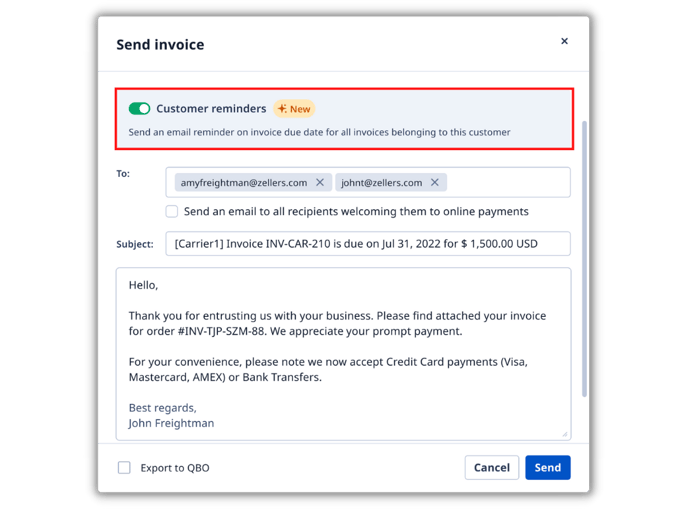 1b) Toggle Customer Reminders "On": Invoice Details Page
Alternatively, automated invoice reminders can be turned on/off for a particular customer on the invoice details page, as seen below.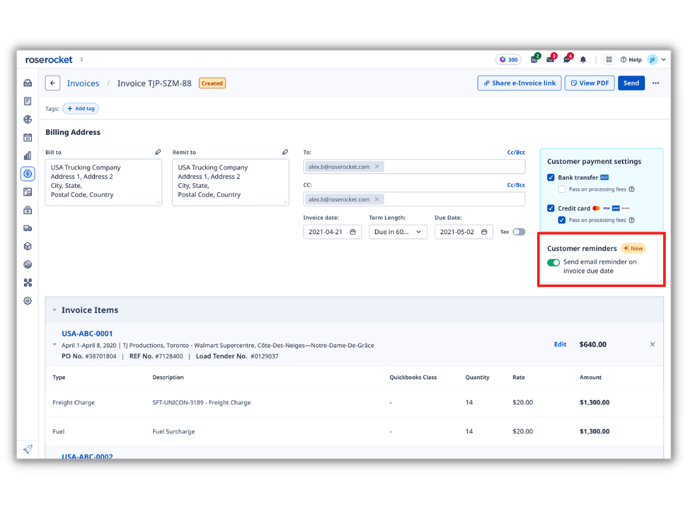 Your customer will be emailed a list of any the outstanding invoices on the day that they're due.

Note: If you do not have invoice payments set up, the Payment Link column will not be included
Interested in accepting payments, directly from your Rose Rocket invoice?

Watch a recording of our Invoice Payments webinar

Sign-up for early access today